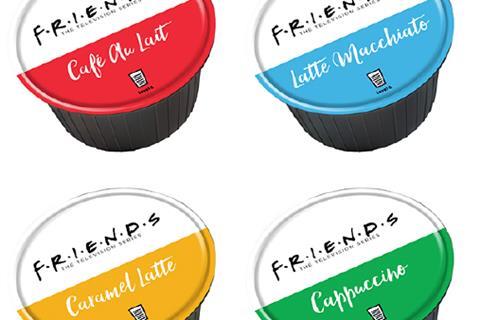 With sitcom Friends stirring again (a reunion of some kind is imminent), a new generation of product tie-ins is jumping on the bandwagon.
This includes the new four-strong range of Central Perk coffee capsules, from British manufacturer Cafféluxe. Of course, in the show's 1990s heyday, mention of 'coffee pods' would elicit blank stares from most cappuccino lovers.
Look out for a Friends-branded stevia-sweetened, non-alcoholic CBD-enhanced spirit, coming soon in salted caramel flavour!