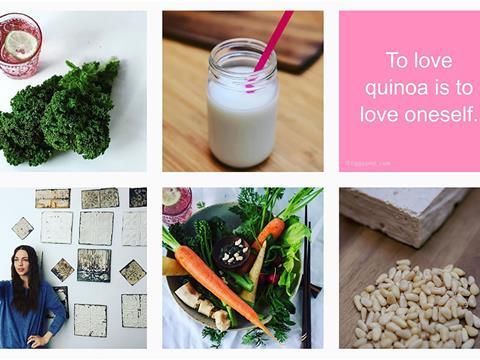 She insists she's nothing to do with 'clean eating', but Ella Mills might need a deep breath before she checks out KFC's latest marketing lark.

For no clear reason, the chicken giant has created a clean eating blogger, Figgy Poppleton-Rice. It Girl Figgy has more than a molecule of Mills about her, and specialises in inane, unappealing recipes, such as 'Figgy's Dirty Dog' – a baby carrot wedged into an aubergine, with a sweetcorn and mineral water 'mustard' – and a salad of spinach and ice cubes.

Deft hashtag use, an Instagram page full of quinoa-related quotes and a superb eye for detail (the photos and design are just so) make it a perfect satire. Best is a 'collaboration' between Figgy and KFC: the clean eating burger – cauliflower 'bun', spiralised chicken, almond yoghurt, ice cubes, kale.

This took a lot of love and effort. Take it as a compliment, Ella!