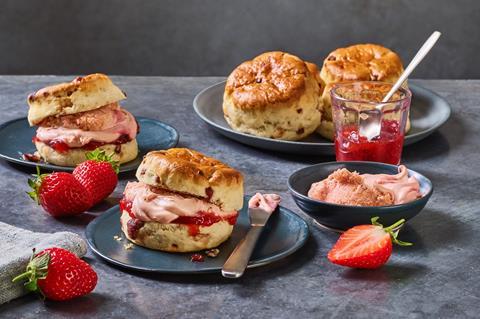 One of the surprises of lockdown has been the demand for delivery of cream teas, bringing once again to the fore the age-old question: jam or cream first?
Science has already proven the Devonian method better, but in a move guaranteed to satisfy absolutely no one, Marks & Spencer has decided to take the choice out of it by launching a strawberry clotted cream it calls a "sweet scone game changer".
Of course, it's still cream – so the debate doesn't go away unless you don't include jam (M&S's promo pic seems to, with a Cornish-style arrangement). And then surely there will be too much strawberry in the flavour mix?
Other than that, sounds great.