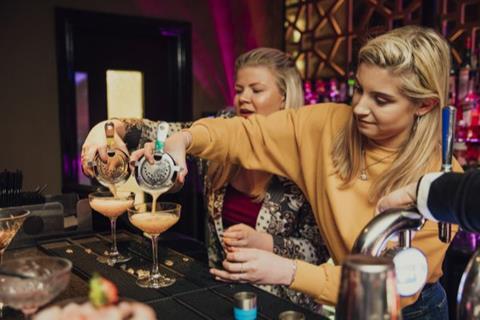 Girl guides and boy scouts are the backbone of this country. They're those practical people who know how to make fires, wire plugs and cure nettle stings.

The movement has faced criticism for reinforcing gender norms, which is probably why Girlguiding last year updated the badges it offered the UK's lasses. The likes of 'hostess and home skills' have been consigned to the past.

So what are the UK's guides earning badges in now? Apparently the most popular choice for girls aged 10 to 14 is… mixology. But keep your hair on, Portman Group: the tweens are merely learning to make mocktails – though a grounding in what fruits, juices, herbs and spices complement each other will surely serve them well when they're old enough to add tequila.

Elsewhere, the 'confectionery' badge is unsurprisingly popular, allowing gals to express themselves via the medium of treats, while the more traditional-sounding 'backwoods cooking' will doubtless come in handy in the forthcoming no-deal Brexit scenario when we're all roasting our pets in the wilderness.

A nation salutes you, girls!