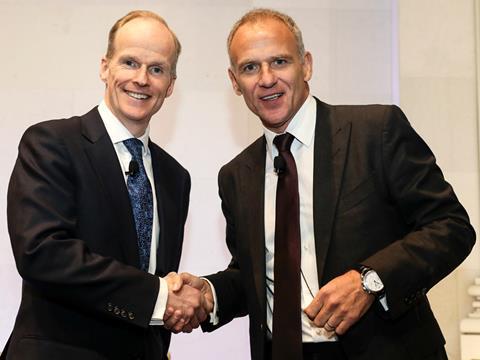 It's really nice that Mr Wilson is going to get a proper job at Tesco, don't you think? He's such a clever chap. It's long been rumoured in the trade that he actually has two brains, or even three (due to inflation), which should bring the average on the board a bit closer to one! Ah, never mind me, silly old Pat is just joking of course. Mr Wilson really is terribly nice, and I'm quite sure that won't get in the way of him settling down very well in Welwyn. From one grocery CEO to another, I wish him all the best.

It's a shame about Mr Davies picking up his P45 after just three years, but I'm sure there'll be something for him down at the Jobcentre Plus. I just had a little look at their website and Candyking is looking for a merchandiser in Chingford, for example. If you're reading this, Mr Davies, and that job interests you, you'll need your own vehicle.

I could use a bit of a hand myself this week. Veganuary has been quite a big thing here in Westminster, though to listen to Mr Jenkin MP (Harwich and North Essex) you'd think he and his Brexity friends had been chewing on crocodile steak tartare. It's nice I suppose that they care so deeply about the welfare of foreigners. I mean, they can't get homesick if we don't let them in to mop our hospital floors in the first place, can they?

Where was I? Oh yes, Veganuary. My wholesaler was kind enough to send over a selection of vegan products. I wasn't quite sure how to merchandise them so I put them on a shipper next to the proper food. This did the trick, particularly for the late-night crowd. Well, with customers like mine you get used to serving vegetables. Oh, there I go, joking again!
Pat Smart
Exploits of a Westminster c-store owner