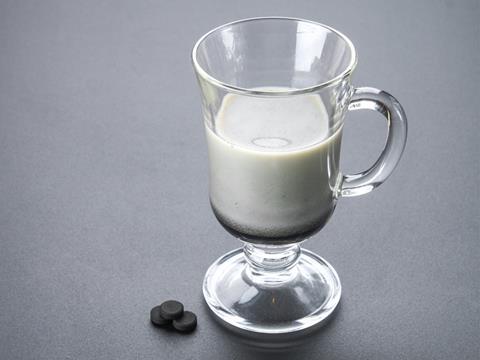 The benefits of 'activated charcoal' are dubious - it supposedly helps flush out toxins - but more importantly food and drink that contains it looks cool on Instagram.

But in a blow for New York social media trailblazers (and goths), coconut ash-containing black lattes and ice creams have been consigned to the bin by the city's Department of Health. Apparently a rule against 'adulterated' food containing it has been in place for a couple of years, but it's only in the past week or so that it's been strictly enforced - with Morgenstern's Finest Ice Cream forced to dump about $3,000 (£2,300) of product.

New Yorkers desperate for a monochrome fix can head to café Round K, which is offering a drink made with coffee beans that have been 'roasted until black'. Sounds nice! This drink has double the caffeine of its activated charcoal drink, so expect LOTS of Instagram pics.

Those genuinely keen on detoxing, meanwhile, will have to fall back on the less photogenic options of eating fruit & veg and 'having a liver and kidneys'.