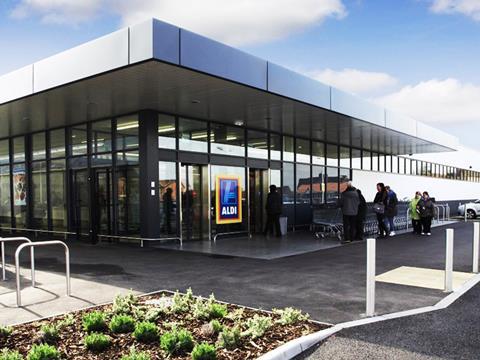 You've got to move with the times, haven't you? Just this week I read that Aldi is going to invest £300m in a store refresh - I suppose they'll be introducing things like drinking water for the staff and some of those things that clear away discarded packaging from the aisles. What are they called again? Oh yes - people.

I'm not sure I agree with the Daily Mail that this is going to 'turn Aldi into Waitrose', though. I've had a queasy feeling all day that you can't always quite believe what you read in that paper!

Anyway, it turns out that turning discounters into proper shops costs extra money, which my accountant Mr Leeson tells me is the thing that reduces profits when you spend it. But what really breaks my heart for that poor Mr Barnes' sake is that all this comes on top of the devaluation of the pound that must have reduced the value of all of our money that he sends back to Germany.

Never mind. I might not be able to compete with Aldi on price but I certainly beat them on innovation! This week I launched www.patsmart.co.org.biz.uk, a groundbreaking e-commerce site I bought from a Nigerian tech hub. I'm not all that sure how it works but Pavlina's brother Borislav has a BTEC in Call of Duty for Xbox and also a bicycle, which means he can deliver our once-fresh goods throughout the SW1 postcode in less than 48 hours (depending on which way he cycles home).

OK, it won't be profitable for some time as I incurred nearly £47 in start-up costs, including a new bicycle pump. But Mr Leeson tells me that going online pretty much means I don't have to pay business rates or corporation tax ever again. What's not to like?