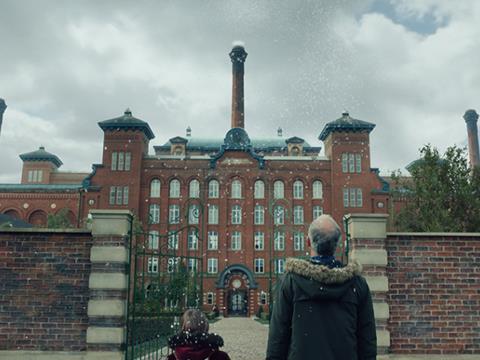 It's lovely that Mr Burnley has finally got to be the boss at Asda, don't you think? I can only imagine those super smart people at Bentonville, Arkansas (not in Yorkshire) glanced over the pond and thought 'well, if Burnley can unexpectedly be seventh-best in the Premier League, then perhaps he can elevate Asda to a similar position for supermarkets'.

Hopefully he can now get over the disappointment of arriving at Leeds 18 months ago only to find that top job they promised him had been given to yet another Mr Clarke. On the other hand, discovering that not everything Asda promised was true could be marked down as useful customer insight, couldn't it?

Anyway, I caught the launch of the new Asda Christmas ad on QVC Gold+1 and lovely it was too. At first I couldn't quite think what it reminded me of, but then it dawned on me - why, it was every other supermarket Christmas TV ad, of course! Call me a right Charlie, but where on Earth they got the idea for grandpa and grandchild walking round a giant factory I'll never know. There could be a movie in that.

Mr Burnley has never been in my shop but I do hope he pops in soon when he's doing Walmart's political bidding. They say he's a nice chap and speaks the local language and understands the natives. It's rather like that at Pat's Mart, of course, and so with my failsafe eye for spotting an opportunity I have chartered a plane to George Town (Grand Cayman) Airport and already have a 737 full of holidaymakers. Discretion forbids me from revealing their identity, but let's just say you'd be surprised how many noble Lords are currently urgently looking to withdraw funds in person for a family emergency. Tragic, really.