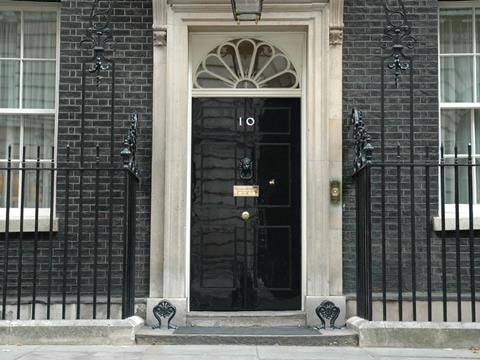 How lovely. We have a new prime minister. Or an old one. I really can't be sure - what with the run on umbrellas and tomato soup triggered by the start of the Official British Summer and my ongoing negotiations to license the patsmart.co.uk online platform (Pavlina's cousin Bogomil's Snapchat account and a Rudge bicycle) to an anonymous European retailer, I've been all at sixes and sevens this week.

But I have sent a warm message of congratulations to the new PM in green crayon on the back of my business rates bill along with a welcome pack to help them settle (back) into no 10. I do hope the slightly out-of-code Lymeswold (35p), Planters Cheez Balls (2s/6d) and Nesquik (n/a) will be comforting as they settle into what promises to be a parliament of japes, what with the impending social and economic collapse of the country in the wake of Brexit and everything.

To cheer everyone up, I have decided to follow in Lidl's footsteps and launch my own clothing range. Since Heidi Klum was already contractually bound to the retailer of pork-free Lithuanian white label chorizo, I had to search elsewhere for a model, and I am pleased to say that Ms Widdecombe has agreed to step in.

And stepping in is the appropriate term for my fashion line, which is inspired by packaging. Ms Widdecombe (or Ann of Devon) really does look super in a cerise fluted shipper - or, for those romantic evenings at home with a bottle of Mateus Rosé (£4.95) and a fish supper, why not try the bubble wrap and poly-strapping lingerie?

Actually, I got plenty of customer feedback on why not. Perhaps sales would pick up if I got Mr Pickles in to model my designer roll cage line. Then again, perhaps not.
Pat Smart
exploits of a Westminster 
c-store owner