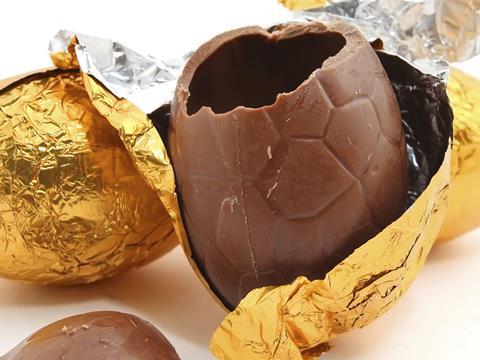 I hope I'm not speaking out of turn but it's a bit difficult to feel all that cheery about the news these days, isn't it? I've only got myself to blame, of course. Every time I make some casual, well-meaning remark about Mr Trump gratuitously firing off missiles or the abolition of Easter it somehow seems to come true, and not in a good way.

I even had the normally well-mannered Most Reverend Welby in the shop the other day, giving me a most unchristian lecture on the sin of deleting all reference to Easter in my merchandising of such traditional favourites as Ostara Eggs. In my saintly manner I explained that these commemorate the pagan spring equinox, which as surely everyone knows is called Ostara. But I remain unforgiven.

The one that really riled His Grace, though, was my creative application of melted Primula (£1.75/100g) and Cathedral City (£3.95/35g) to a traditional spiced fruit bun I have marked into four quarters. Now I'm not one to bash the Bishop but you'd have thought he would have applauded my NPD - which I have christened 'Cheeses on the Cross' - rather than trying to knock poor old Pat's block off with the episcopal crosier.

Admittedly, the tender ministrations of the clergy meant I didn't always concentrate at Sunday School but I don't recall anything specifically in the Bible about, say, Jesus and the Faux Pussy Willow Easter Nest or the Passion Fruit of Christ. So quite why the entire General Synod is up in arms about how we refer to egg-shaped chocolate shells I'm not quite sure.

Perhaps they feel the world is now sufficiently free of evil to allow them to focus on the big stuff. Oh well. Happy Ostara/Easter, readers!