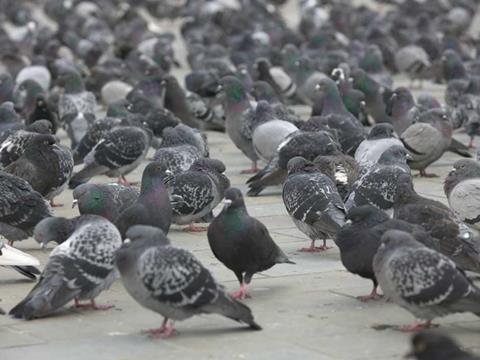 Even in the animal-loving UK, you'd struggle to attract much opprobrium for eating pigeon. But one of Italy's celeb chefs is feeling the heat over an incident in which he served up one of the sky-idiots with a turnip on Masterchef Italia.

An Italian environmental group has accused Carlo Cracco of breaking an EU rule that bans the poaching of protected wild birds. It also said he encouraged Italians to go all Dick Dastardly and illegally hunt pigeons.

Carlo, the UK is with you! Meet us in Trafalgar Square - bring a net.