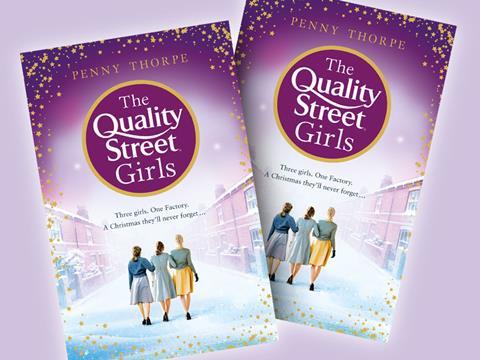 If the chocolate lover in your life is getting porky, what do you buy them for Christmas? A Quality Street book, of course!

HarperCollins will publish 'The Quality Street Girls' in November. It is, we're told, 'a nostalgic and heart-warming novel set in the Halifax factory during the 1930s'. Written by 'chocolate historian' Penny Thorpe (an expert in chocolate, one assumes, not a historian made out of it), it will apparently 'follow the lives of the factory girls over one Christmas they will never forget'.

We're hoping for the backstory behind the introduction of the world's first twist-wrapping machine. Or at least some explanation of who came up with the (actual) 'gooseberry cream' and 'fig fancy' flavours.

A second novel is in the works, so expect a cliffhanger. Presumably Cadbury will be publishing a slightly classier book set at the Roses ­factory any time now.