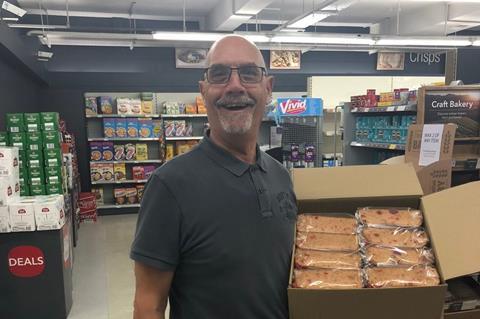 It's not just retired medical staff who are returning to work to help fight the virus.
Dave Bailey, 63, a store manager with Central England Co-op for 21 years, retired six years ago. But having seen the society was recruiting for people to work short-term contracts, he got in touch with his old manager and has started work at the very same store in which he began his career over 40 years ago, in Atherstone, Warwickshire.
Remarkably, Bailey says there are three colleagues at the store "who were here all those years ago when I started".
"It's a great feeling to be back and it's nice not having that responsibility of being a manager!
"All the team have been really friendly and helpful and despite the circumstances the customers have also been smiling and wishing us well."
Good on you, Dave – and all the retirees going back to work in grocery.