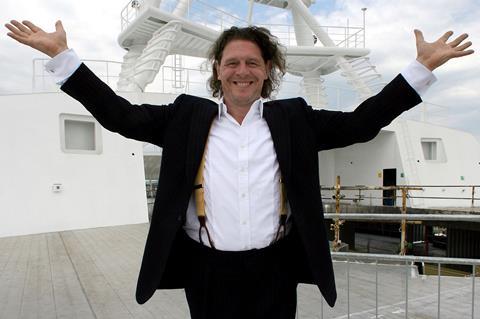 We're at the height of film awards season, but as anyone who saw Jon Favreau's 2014 turkey Chef will attest, the food and drink world is generally rather poorly served on the silver screen.
That might be about to change, with the news that frowny Oscar winner Russell Crowe is to write, direct and star in a film about frowny Michelin star-returning chef Marco Pierre White.
White is said to have partially inspired Bradley Cooper's character ("a fantastically tiresome prat" – The Guardian) in the 2015 flop Burnt – a film, incidentally, exec-produced by White's old adversary Gordon Ramsay.
Perhaps MPW: The Movie will tell the story of the time he supposedly made the Hell's Kitchen hard-man cry. There are some juicy reality TV fallings-out to dramatise, while the decision to title his autobiography 'White Slave' might make interesting viewing, too.
But what Bogof really wants to see is the story behind those Knorr ads. Can Crowe replicate White's simmering intensity as he delivered the immortal line "it's jellified like good stocks" with a straight face? Now that really would be worthy of an award.