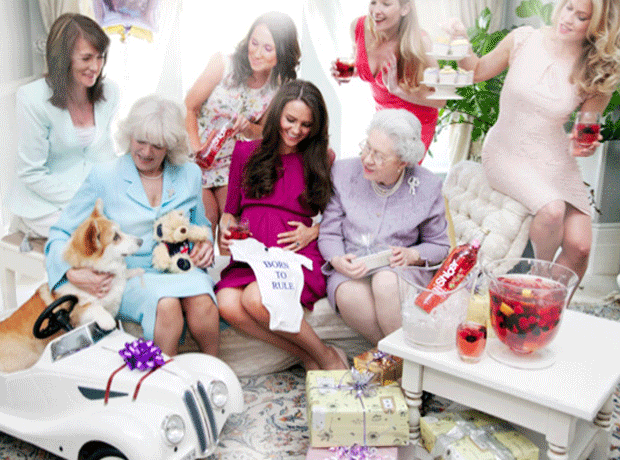 Remember the Royal Wedding sick bags that came out when Kate and Wills tied the knot? If you've any left, now's the time to grab them.

Yes, the Royal Sprog is almost upon us, and that means 'tribute' babyfoods (Duchy Originals rusks, anyone?), 'keep calm and cut the umbilical cord' tea towels and - this one is true - 'limited-edition' packs of Persil and Comfort.

Our favourite stunt so far is from Shloer, which envisages what Kate's 'baby shower' might look like - and how her soirée-savvy sister Pippa could organise it. The party (featuring lookalikes) serves the 0%-abv treat, but also depicts the bonny bairn's special babygro, smugly emblazoned with the words 'born to rule'.

It's not clear whether such treacherous satire is the work of Shloer or its photographer Alison Jackson (who has form with lookalike Royals). To the Tower with them all!