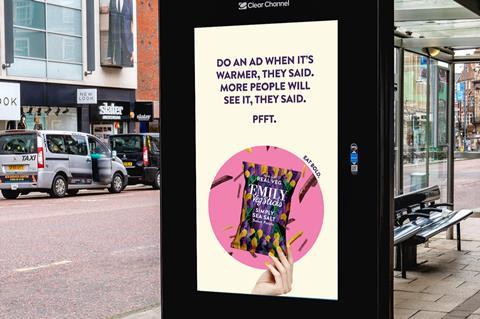 Pandemic marketing sure is tricky. All those mobile phone-shot TV ads are starting to look the same.

But what of outdoor advertising? Snack maker Emily's six-sheets, booked back in 2019, rolled out just as footfall all but came to a standstill. Annoying! Luckily, there was time to wittily edit the copy. "Our first ever poster, seen by a runner and one pigeon. Typical," reads one, while another bemoans the decision to unveil the campaign during spring's fine weather.

Emily is sharing pics of its posters online – and is comforting itself that key workers and exercisers will still see them. Better luck next time, guys!