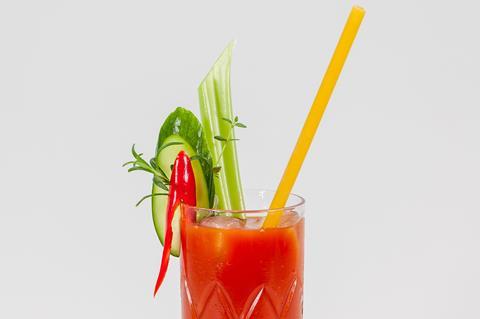 With plastic straws now a definite no-no, and doubt being cast on the eco-cred of paper ones, the search for a green straw continues.

A company named Stroodles has an answer. As the name suggests, it's… pasta! Its long pasta straws are durable, flavourless, vegan, biodegradable and edible, it says. Whether you're meant to crunch your way through it or save enough slightly soggy, cocktail-tinged tubes to be boiled up for a bowlful is unclear.

You can get 100 for £12.99, though if you want to trial the idea you can of course glue penne or rigatoni together (with peanut butter, if you want to keep it edible) to see what it's like.
Or why not hollow out a cucumber?