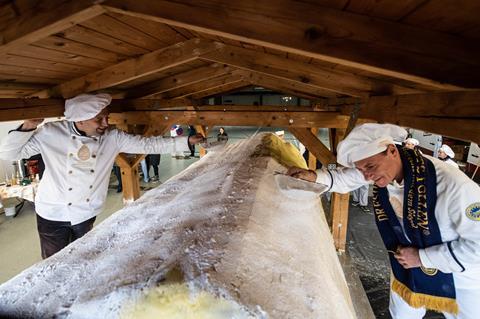 There's a reason German Christmas markets are so popular: stollen.

OK, it's glühwein. But the seasonal spiced loaf runs it a close second. It's nicer than Christmas cake, and eating it makes you look sophisticated.

In Dresden, there's a whole festival dedicated to it, kicking off this weekend with an appropriate stunt: a massive 'three-to-four' tonne example, created by vague chefs from the city's official stollen association.

Fortunately for us, ­stollen is so dense there's almost certainly some left. To Dresden!