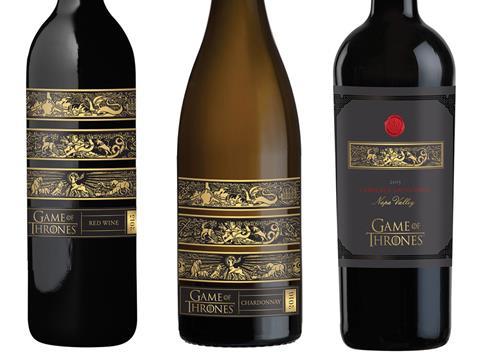 What's the right drink to serve nerds on the rare occasions they leave their parents' basements for a social event?

Well, fans of boobs-n-beheadings fest Game of Thrones can be just like its oenophile hero Tyrion with a glass of GoT wine. The Chardonnay, 'Red Blend' and Cab Sav are best supped from a goblet while sitting on a really uncomfortable chair. After some incest (probably).

The trio will be available in the US from March - perhaps a kindly dragon might airlift a few bottles over here.