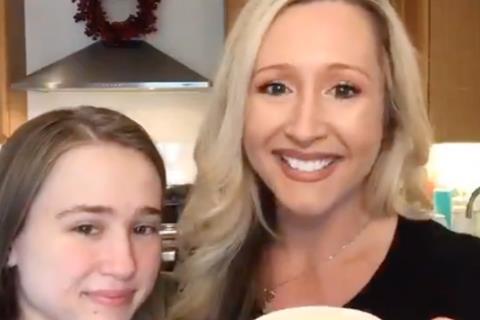 TikTok star 'Michelle from North Carolina' has been brewing up a social media storm with her 'British tea' and 'hot tea' videos, delivered with a little help from her daughter.
The recipes are horrific – 'hot tea' involves powdered lemonade, cinnamon and cloves, plus a distressing amount of sugar, while the 'British' equivalent begins with a microwaved cup of water. The smiley blonde's mechanical cheerfulness somehow makes it more infuriating.
Furious Brits (including Davina McCall and Philip Schofield) responded in their droves. Things even got political when Karen Pierce, the British ambassador to the US, weighed in with her own video, in which her 'military advisers' – from the Army, Navy and RAF – showed how they made tea. That prompted her US equivalent, Robert Johnson, to come up with his own (instant) coffee-making video.
Inspiring stuff: Michelle must have been delighted. Turns out she's British-based, and an exquisite wind-up merchant, as her insane video for British eggs – which contain whipped cream and sugar – betrays. Or does it?