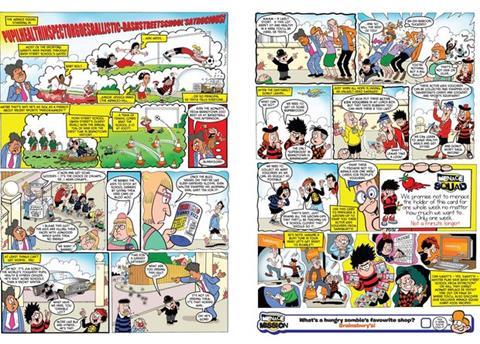 OMG. Miranda, my BBFITFOA (bestest best friend in the face of adversity, if you need to get down with the kids) is leaving Puff & Fluff. Who am I going to bounce mould-breaking PR ideas off now? (This is in theory, obviously). Who is going to stand alongside me as we take on Karoline (with a K) behind her back? Who is going to come drinking in the afternoons when we're 'meeting a journalist'? And she's got a proper job, with a real company, schmoozing posh people, the cow. Not the usual PR girls' career escape into floristry or landscape gardening.

It's almost enough to make you turn to Myx, Nicki Minaj's Moscato wine brand. Not quite enough though, because this stuff looks foul. Anything that mixes "sweet wine, fruit juice and flavourings" sounds like a throwback to the 1980s "before people developed good taste", according to Karoline, who is old enough to remember West Coast Cooler - and The Beano.

"The Bash Street Kids will not be the same without Fatty," she tells our surprised Monday morning meeting, outraged that Sainsbury's has teamed up with the comic to promote its Active Kids initiative. "We need to stick together to fight fattism." The rest of us are a bit alarmed at this inclusivity, even though our 5:2 diets have yet to show any results.

On the good news front, one of Mystic Tit's 2015 predictions has already come true. All hail the crisp sandwich, and Northern Ireland's crisp café, deploying two slices of bread and an unusual filling to maximum news-generating effect. But I can't believe I failed to forecast the latest Marmite outbreak though (in an Easter egg this time). It will make a good leaving present.