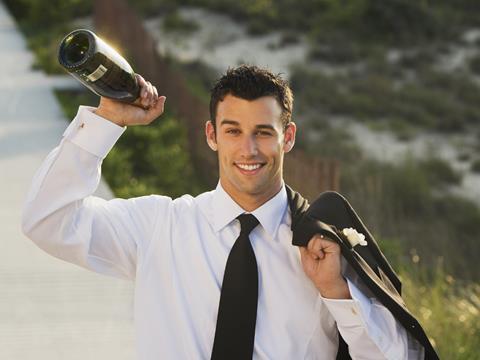 Thinking of buying your beau a bottle of bubbly this Valentine's Day?
Look no further than Veuve Clicquot's romantic offering - Champagne in a 'Clicq Call' gift box. The case - £59.99 from Selfridges - plays a voice message recorded by you. You can propose, read poetry or perform an agonised a capella rendition of 'I Wanna Know What Love Is' - it's up to you.
Or, as Brighton Rock fans might appreciate, you could record a different message, and let the recipient drown his or her sorrows with the booze. It'd soften the blow.