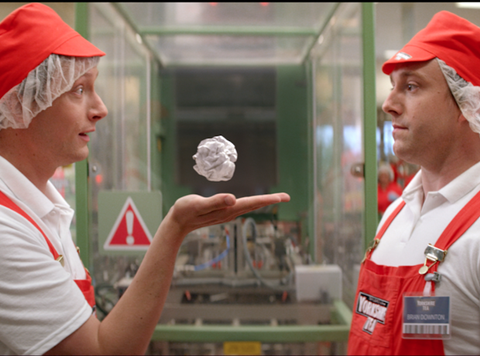 Another day on the Yorkshire Tea production line, and a (presumably new) member of staff lobs a bit of paper at the bin. And misses.

This is the start point for Yorkshire Tea's rather weird, likeable new ad. A colleague takes our litterbug aside and starts madly philosophising about rubbish, stitching and nudity. His workmates look on, like members of a vaguely threatening cult.

Of course, talk turns to tea, and how things are done 'proper' in Yorkshire. There are some sharp 'brewtopia' puns ('xana-brew' is a highlight), before the inevitable tea party starts. And, in the week the Ashes began, there's a nod to YT's cricket links, with a brief cameo from former England captain Michael Vaughan. Howzat?