'A Brief Guide to Parasitic Copying' has been published by the British Brands Group (BBG)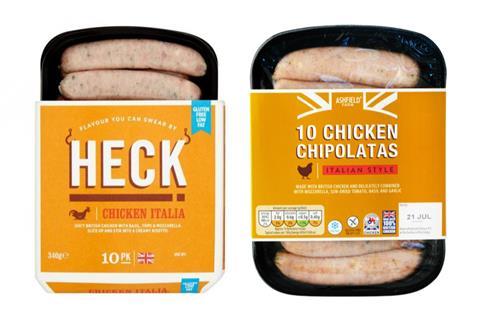 A new legal guide has been published to help food and drink brands take the fight to "parasitic" copycat brands.
A Brief Guide to Parasitic Copying has been published by the British Brands Group (BBG) amid growing concern over the impact of lookalikes on brands.
The BBG said that while there was still "no silver bullet" to tackle the issue, there were key steps that companies, especially SMEs, could take to avoid falling foul of what it called the "copycat menace".
"The practice of copycat products most definitely continues apace with Aldi but also Lidl the prime exponents," said BBG director John Noble.
"Not only is it duping consumers but it's also disadvantaging branded companies who find they often have little knowledge of how to prevent the problem.
"It's particularly galling for smaller companies to have their ideas usurped and used by copycats and this guide is particularly aimed at helping them get their defence in first by trying to make sure they are not targeted in the first place."
In June, Aldi delisted the Moo Gourmet Yoghurt after it was accused of being a rip-off of The Collective's similar-looking products.
Collective co-founder Amelia Harvey had accused Aldi of "misleading the consumer into buying something it isn't".
In April Aldi bowed to pressure from sausage brand Heck by redesigning the packaging on its Italian-style chicken sausages under the Ashfield Farm brand, which had been accused by Heck owner Andrew Keeble of "mimicking" Heck's own version.
Last year a study by Which? showed one in five shoppers had accidentally bought a supermarket version of a product thinking it was a well-known brand. Of those, 38% said they were annoyed and 30% felt misled.
The BBG's guide suggests companies put protection in place for their products months before they launch or "if that boat has sailed, as soon as you can".
Companies are also urged to "find an intellectual property expert who understands how shoppers use packaging and how they shop".
They will "review your current IP protection to identify any gaps and how [they] may be strengthened", it says.
Advice could cover "pack design, colours, shapes, logos, imagery and words which may all come into play".
"Those who set out to copy you will be looking to see which features are most influential and where protection may be weakest," says the guide.
A key message is to avoid generic images. "The more generic the images the weaker will be the protection," it concludes.
An Aldi spokeswoman said: "Our customers want a simple shopping experience when they visit our stores, so we package our own-brand products in such a way that they are easily recognisable, whilst ensuring we adhere to strict copyright guidelines. People come to Aldi specifically to buy our exclusive Aldi brands for a fraction of the price they would pay elsewhere, which is part of our unique proposition."