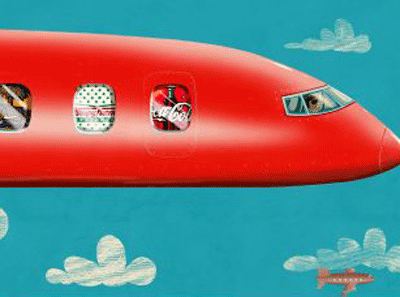 Not so long ago, one of the biggest bugbears for airline passengers was the quality of their in-flight meal, with soggy sandwiches, nondescript ready meals and tasteless tea considered pretty much the norm. In recent years, however, the aviation industry has tackled one of its culinary shortcomings by serving up more branded goods, transforming airplanes into veritable flying grocery stores with an expanding range of complementary food and drink brands that form part of the in-flight experience.

It's an arrangement that works well for both parties. Airline passengers are happy because they get to eat high quality branded goods. And brand owners love these sorts of deals because it encourages product trial, gives the brand exposure to a captive audience and also provides guaranteed volumes.

But how easy is it to gain a lucrative high-altitude listing and what can brands do to enhance their chances of joining the mile high shopping club?
"It is about having good contacts, being persistent, and also being patient"

Aaron Glover, Propercorn
The flying grocery store trend has largely been driven by operators like Virgin, which has forged relationships with a number of successful brands in recent years. One of its key brand partners is Gü, which has created desserts that can only be found on Virgin Atlantic, such as a mousse with raspberry coulis in the base, for the airline's 25th birthday in 2009, and a Black Forest mini pud created last year (which also gave passengers a chance to win a holiday to Barbados).

"Behind these deals is a real desire to delight passengers with food and drink that is better than what may normally be expected on an airline flight - [especially] when the prevailing climate in the airline industry is to cut corners," says Virgin's head of brand partnerships Charles Vine.

"For example, Bombay Sapphire and tonic versus a more banal brand and tonic in economy, and Tiger beer, an official 'cool brand' versus a more predictable beer. It is about pursuing brands that taste good in the air and giving passengers something they can only get on Virgin Atlantic."

Virgin's approach to brand-led airline catering has inevitably spawned imitators, with brands even switching allegiances to fly between airlines. Moma! breakfast pots, for instance, established an in-flight presence with Virgin and then Monarch, before securing its current listings with BA and Easyjet.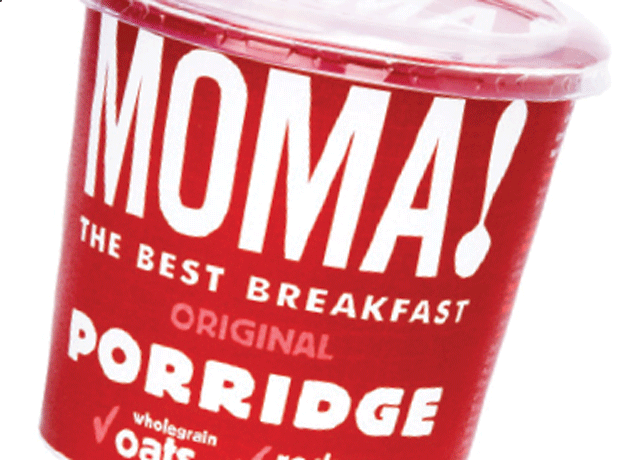 "Airline passengers appreciate quality brands on board," says Moma! co-founder Tom Mercer. "The airline caterers are starting to use brands selectively rather than just manufacturing in-house. There is a lot of pressure on airline budgets, so to get on a tray set that is offered to all passengers you have to be offering very good value or working with a high-end carrier, such as Virgin or British Airways."

But how do you get the introduction to a high-end carrier in the first place? The key lies in knowing who the decision makers are for each individual airline, says Aaron Glover, head of sales at Propercorn, which has a 'buy on board' listing with Spain's Vueling airline.

"You could be pitching to the airline's catering company, or the airline direct the process differs with each airline. It is about having good contacts, being persistent, and also being patient, as airlines only tend to change their in-flight offerings once or twice a year," says Glover.

Airline trade shows are another source of potential business leads, advises Glover. It was at the World Travel Catering & Onboard Services Expo that Propercorn unveiled its new smaller cabin-friendly 10g bag, and secured the in-flight deal with Vueling.

"We initially targeted two airlines and were successful with Vueling, as a direct result of our attendance at the show," says Glover. "We are now looking forward to working with other airlines."

Once you've done the hard part and secured a service contract it's crucial you pull out all the stops to make sure you retain it as annual tendering contracts are reviewed every six to 12 months, with commercial deals based on a number of factors, including product demand and price. Airlines with a retail 'buy on board' offering have more flexibility as they can pass costs directly to the end customer, but with complimentary goods the airlines look to drive a hard bargain.

"Usually we get a better deal simply by giving these brands exposure to the British Airways' network and our customers," says British Airways' food and beverage manager Christopher Cole. "Sometimes we agree to mention them specifically on our menus or through our media channels where we see this in turn adding value and interest for our customers. For example, The Ice Cream Union and Teoni's Cookies - two new and comparatively small high-quality British brands - are mentioned within the Club Kitchen menus alongside more well known brands such as Cadbury's chocolates and Duchy of Cornwall yoghurts."
Although Virgin doesn't charge a listing fee, brands often use the onboard advertising media available, adds Charles Vine.

"This makes perfect sense, given that the passenger is tasting the product being advertised at the time. We are also very sparing with the use of onboard marketing so the passenger never feels overtly promoted to, but it's a nice incremental revenue - although it is very much a by-product rather than the focus of the brand alliance," says Vine.

In addition to encouraging trial, heading for the skies is also a great way of generating exposure for a brand says Mark Walker, head of sales at Swizzels Matlow, which has a supply deal with Virgin.

"It has proved a successful tool for increasing brand awareness among the Virgin customer base and allowed us to showcase our products to a new audience," says Walker. "Love Hearts is a fun, iconic brand with iconic, individual messages on each sweet, and they now have a global reach among Virgin passengers."
brands that fly
The in-flight food and beverage market may still be dominated by own label, but branded content is growing (see stockist list below), with airlines seeking out new products that add something unique to their passengers' in-flight experiences
Virgin: Tyrrells, Häagen-Dazs, Swizzels Matlow, Tropicana, Pepsi, Britvic, Lanson, Krispy Kreme, Tiger
British Airways: Twinings, Moma!, Cadbury, Coca-Cola, Schweppes, Teoni Cookies, The Ice Cream Union, The Dormen Food Company, Starbucks
Vueling: Propercorn, Oloves
Easyjet: Moma!, The Dormen Food Company, The Food Doctor, Starbucks
Ryanair: Oloves
United Airlines: Starbucks
Swiss International Airlines: Nespresso coffee
Japan Airlines: Kentucky Fried chicken
Special formats

The in-flight market has become such an important revenue spinner for some brands they've started devising formats and products specifically for the airlines and entering into brand alliances with some of the major carriers.

Earlier this year, having enjoyed a successful commercial relationship supplying crisps to Virgin's first-class train passengers, Tyrrells launched a bespoke bag of 'Plane Crisps' for Virgin's new Little Red domestic routes between London and Edinburgh.

"The Virgin Atlantic development team were keen to create something extra special for their passengers," explains Tyrrells marketing director Oliver Rudgard. "So they visited the farm to observe the 'seed to crisp' process. They noticed that the smallest potatoes are graded out of the mix as they're too small for the regular Tyrrells 40g and 150g range, so we test-fried a large batch of these dainty potatoes and packed them in a new 15g miniature format bag, which was ideal for the confined cabin storage."

A play on the word 'plane' crisps and a smart red packaging livery gave a further nod to the Virgin Atlantic branding. "The partnership not only generated a generous amount of column inches, but also satisfied the brief perfectly using joint entertaining brand credentials to delight the consumer," says Rudgard.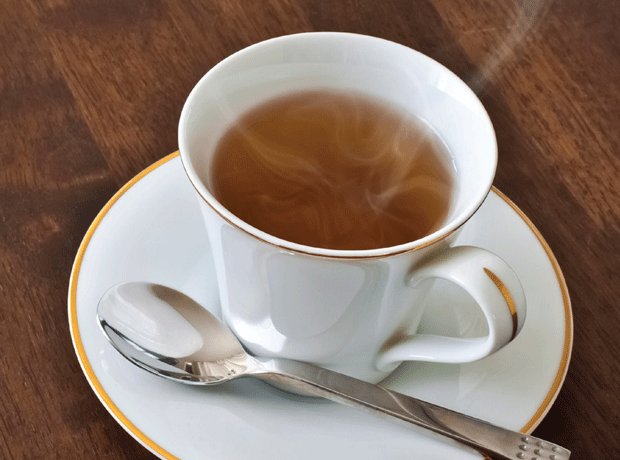 Enhanced flavour

In a similar bespoke product deal, Twinings developed a tea product with improved flavour at 35,000 feet for BA earlier this year. "It was BA who approached and commissioned us to come up with the British Airways Signature Blend," says Twinings sales director Neil Manders. "The bespoke blend, which combines Assam, Kenyan and high-grown Ceylon tea, was developed to taste as good in the sky as it does on the ground, and it has resulted in a great deal of positive feedback surrounding an on-board cup of tea."

Opportunities for brands like Twinings look set to rise thanks to the emergence of new airline operators in some of the emerging economies. Oloves, which produces packaged deli-style olives, currently has listings with 15 airlines, including European companies - and it is currently in talks with Middle Eastern carriers Etihad and Qatar Airways. "If you can provide the quality and the prestige in the right product, there are opportunities for small British food companies like us," says Oloves MD Matt Hunt.

But brands need to think strategically before they go down the airline route, cautions Moma!'s Mercer. "Airlines can be great volume, but you can also lose volume easily in a menu rotation. Unless you are a dedicated airline brand I would only enter the airline space if it fits neatly with what you already do."

For those brands where it does provide a good fit, they should get ready for take off!