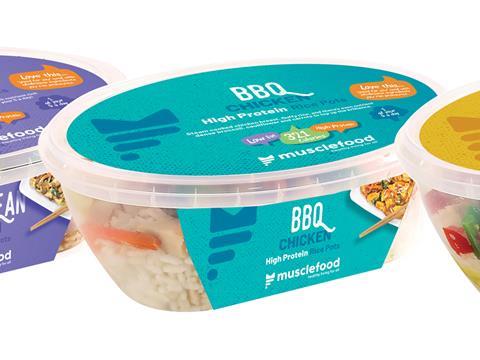 Online retailer Musclefood is looking to shake-off its image as being only for gym-bunnies and body-builders.
The recipe-kit provider is rebranding its packaging and website in a bid to appeal more to customers more generally interested in healthy eating and lifestyles.
Musclefood admitted it suffered from a perception that it was mainly for male customers even though 51% of its shoppers are female.
It is spending £2.5m on the rebrand which it says will accelerate its evolution into a health and wellness retailer. It will be rolled out over the coming months with a new tagline 'Healthy living for all' while the new website will go live in the last week of December.
"We no longer want to just appeal to body builders and gym types," said Musclefood founder Darren Beale. "Old and young, male and female, families and singles - if you have a fitness or health goal we want to help you achieve it and be accessible to everyone."
The move is being endorsed by GB athletes such as Olympic medallist diver Jack Laugher, diver Tonia Couch, swimmers Ben Proud and Chloe Tutton, gymnast Dominick Cunningham, and England cricketer Liam Plunkett.
Musclefood has also put together a new advisory board, the H.E.L.P team, which is made up of clinical nutritionists, dieticians and medical professionals who will work with it to launch new products, develop new healthy living programs and offer customers the best in health, fitness and nutritional advice.