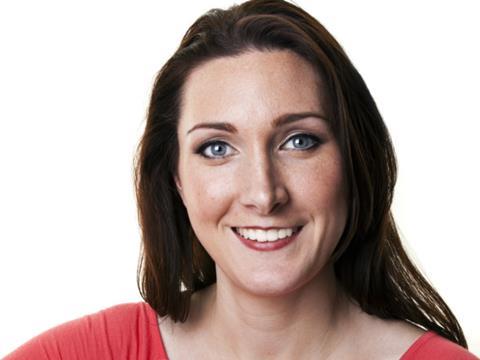 It's often said that necessity is the mother of invention and no-one is it more true for than Lucy Wager. Back in 2011, she founded her free-from chilled dessert brand Pudology quite simply because she had to if she wanted to eat a pud.

Although the proportion of the UK population suffering from a food allergy is only between 1% and 2% of adults and 4% and 6% of children, it's estimated that as many as one in five consumers now experience some degree of intolerance to food.

Unfortunately, for Wager it was at the more extreme end of the spectrum. A few years ago, a perfect storm of food poisoning on a work trip to India, followed six months later by appendicitis, radically altered her digestive system. "Overnight it was as though I'd become a different person inside," she recalls. "Just a tiniest amount of bread and butter and I was knocked flat for days on end. As the main intolerances, dairy and wheat had to go."

Likewise her job with the M&S global ready meals team, which she'd joined 18 months earlier fresh from developing healthier lifestyle ranges at Sainsbury's. Although M&S did its best to hold on to her - she did stints in horticulture and prepared fruit - aged 28 she was forced to rethink both her career and her diet.
"It's when presented with a puddings meny that those with an intolerance can really miss out" - Lucy Wager
Happily, both have dovetailed through the inception of Lucy Wager Foods, based just outside of Knutsford, and the development of its Pudology dairy, gluten and egg-free pot desserts range, which comprises a strawberry cheesecake, chocolate and a chocolate orange ganache and a triple-layered banoffee pud that retail for £3.59 a twin-pack.

Wager admits that developing a free-from dessert range wasn't easy. Looking good enough to eat is one thing; being tasty enough to get consumers coming back for seconds is trickier to accomplish; no more so than when it comes to dessert, says the free-from developer. "It's not so much of a problem with the starter and main course, both of which can be enjoyed without a creamy sauce; a lot of Asian food is dairy-free, for example. It's when presented with the puddings menu that those with an intolerance can really miss out."

Aside from the initial challenge of guaranteeing that the biscuit bases used were gluten and dairy-free (in the end, she developed her own recipe) and sourcing the right chocolate, "it was mostly a matter of getting the cost and result equation right," she says. "For example, discovering a perfectly acceptable but less expensive stabiliser that would still give us the right texture right on the strawberry line."

She certainly seems to have got something right. Pudology currently produces 4,000 units a week, the majority of which are distributed through Oakland International to the multiples (Ocado, Waitrose and Sainsbury's), with most of the balance going to health food independents via Suma and Goodness Foods. And this number is expected to top the 5,000 mark in June when Wager starts supplying 89 Tescos. The brand has also built a committed customer base via word of mouth and social media - cast members of West End hit The Book of Mormon are enthusiastic tweeters.

The growing threat from own-label copycats notwithstanding, Pudology looks as though it's hit the sweet spot timing-wise given the increasing popularity of free-from - valued at £519m in 2012, the category is growing 15.5% a year [Mintel] - and the current dearth of high quality dessert options on supermarket shelves.

A little of what you fancy can be good for you after all, it seems.