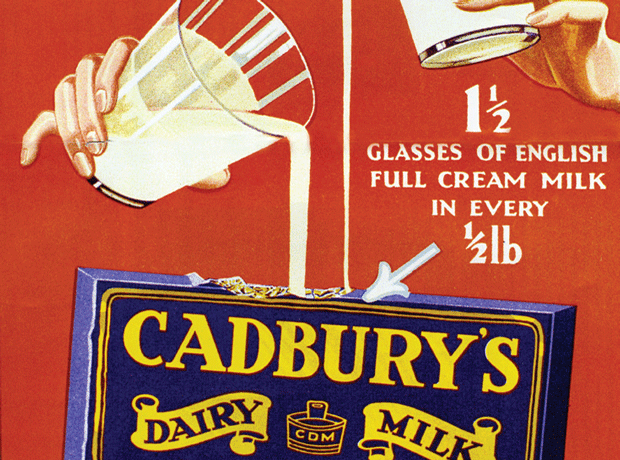 "Shoppers falling out of love with M&S, Cadbury and Heinz", the Daily Mail informed me this morning.
This will have been news to many readers of The Grocer, particularly those who have seen Cadbury chocolate fly off the shelves in the past few years on the back of some inspired NPD. Similarly, although Heinz soups have gone off the boil – in no small part due to recent warm winters – its sauces and baked beans are performing well ahead of their respective markets.
Today's news has been prompted by the latest annual Consumer Superbrands survey – in which M&S, Cadbury and Heinz lost their places to the likes of John Lewis, Dyson and Häagen-Dazs.
Superbrands rankings have no direct connection with sales – they are compiled from sources ranging from sector reports to blogs, with a shortlist of 1,500 scored by two groups of voters: an independent council comprising 33 senior industry figures; and a nationally representative sample of 2,500 British adults. Voters are asked to bear in mind the following definition: "A Superbrand has established the finest reputation in its field. It offers customers significant emotional and/or tangible advantages over its competitors, which customers want and recognise."
In terms of highlighting brands with strong reputations, at least, Superbrands does its job well. But, considering Cadbury and Heinz have lost their places despite reasonable commercial performances, how are other Superbrands that grace supermarket shelves performing?
It's a mixed bag – according to data from The Grocer's 2014 Top Products Survey (which uses Nielsen data for 52w/e 11 October 2014) the fmcg Superbrands in growth include:
Andrex – Kimberly-Clark's brand is outperforming the toilet tissue market, with sales up 3% year-on-year
Fairy – no sign of this bubble bursting, with hand-washing and dishwasher products in growth
Häagen-Dazs – very strong performance ahead of most rivals, with sales ups 10.5% year on year
On the flipside, sales of three grocery Superbrands fell last year:
Gillette – sales of razor blades and toiletries are declining more than their respective markets
Kellogg's – nine of the company's ten best-selling cereal brands are in decline
Coca-Cola – lost its fizz in 2014, with sales falling by 2%, or £24.4m as arch rival Pepsi grew £33.5m
There's an argument that the fmcg Superbrands in growth have been more innovative than their rivals who did not perform so well in 2014. Certainly, Andrex has been boosted by the performance of its Washlets moist toilet wipes; and Häagen-Dazs through flavours such as Vanilla & Florentine and Salted Caramel.
Of course, all brand owners are aware of the importance of innovation – and that reputation is only a foundation. And with recent NPD such as lower-sugar Coke Life and Gillette replacing its ProGlide razors with its new FlexBall, this time next year we could see more Superbrands with sales performances in line with their enviable reputations.
Consumer Superbrands 2015
1. British Airways
2. Rolex
3. BBC
4. Microsoft
5. Nike
6. John Lewis
7. Gillette
8. Mercedes-Benz
9. Kellogg's
10. Apple
11. LEGO
12. Andrex
13. Boots
14. Dyson
15. Coca-Cola
16. Fairy
17. BMW
18. Google
19. Häagen-Dazs
20. Virgin Atlantic