This article is part of our 2016 Bread & Baked Goods digital feature
The free-from category is growing rapidly with new players and innovations hitting the market. In the bread & baked goods aisles, gluten-free players are moving beyond bread to the likes of doughnuts, bagels and wraps. Here's our pick of top launches from the past year…
Sweet Potato Wrap – BFree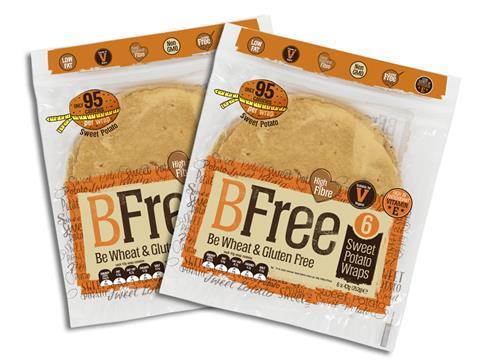 BFree's wheat and gluten-free wraps are made with sweet potato ground down into flour. The company claims it's the first time sweet potato has been used in the free-from bakery sector. The wraps – which are also egg, soy and dairy free – contain vitamin E and are suitable for vegans.
Gluten Free Doughnuts – Feel Free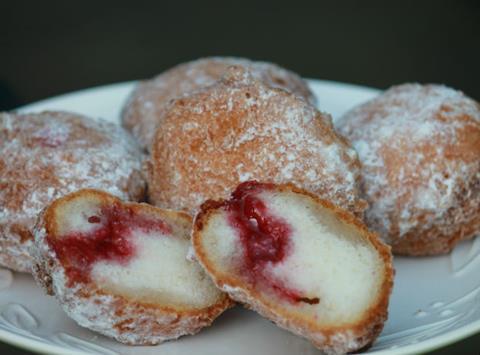 Feel Free gluten free jam-filled doughnuts are due to hit the market by the end of the year after the brand opened a new production site dedicated to the treat. To decide on which innovation to roll out next, Feel Free turned to Twitter – jam doughnuts gained more than half the votes, beating churros and custard-filled doughnuts.
Gluten Free Bagels – Genius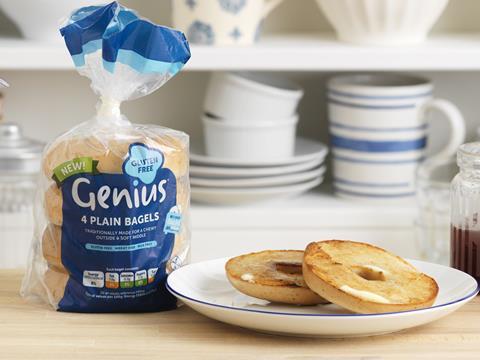 Offering consumers a gluten-free taste of New York, Genius' bagels are made in the traditional style with an authentic chewy outside and a soft middle. The bagels (rsp: £2), which Genius says are best served toasted or grilled, are also wheat and milk-free.
Mini Wholegrain Wraps – Newburn Bakehouse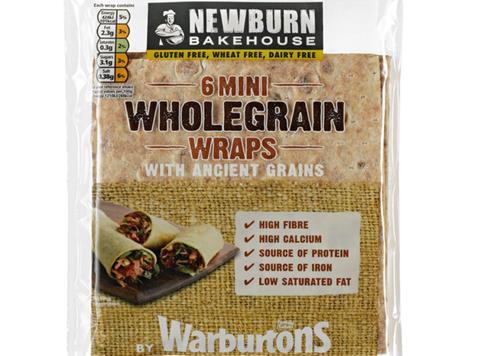 These Mini Wholegrain Wraps (rsp: £2.99) are made with brown rice, maize and five wholemeal flours including three ancient grains – teff, sorghum and quinoa. The launch forms part of Warburtons' strategy to "lead the way on innovation and diversification" in the category.
Triple Chocolate Muffinz – Flower & White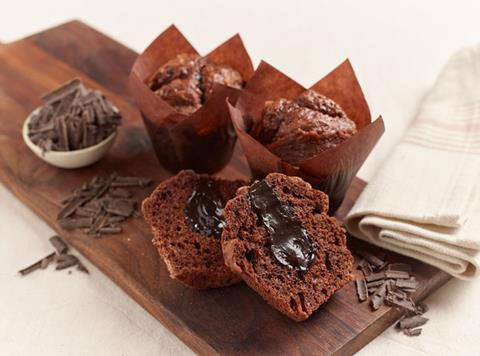 Flower & White says it has worked hard to perfect the recipe of its gluten free Muffinz (rsp: £1.10) to overcome the 'dry and tasteless' stigma often attached to gluten-free baked products. They are available in six flavours including Triple Chocolate, Coffee Caramel and Salted Caramel.
Pevious article: Carb dodgers: English most likely to swap bread for lettuce