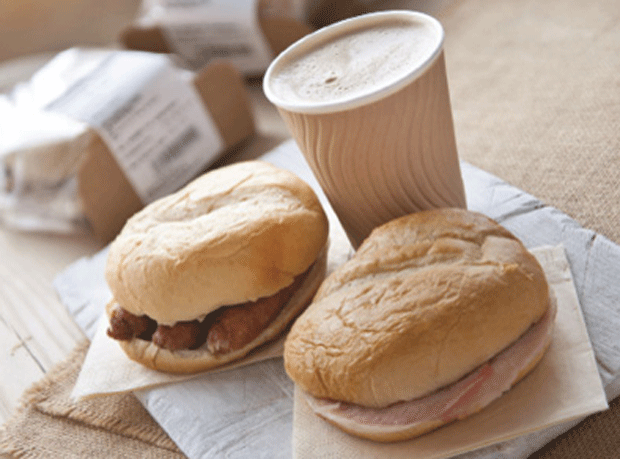 Cuisine de France pre-filled breakfast baps
Launched: May 2013
Manufacturer: Cuisine de France
Sometimes only a bacon roll will do. Now Cuisine de France has made things simpler for convenience retailers with its new Prefilled Breakfast Baps (rsp: £2). The white baps come in oven-proof film with meat already added and are available in two variants - a bacon bap containing two rashers of back bacon, and a sausage bap filled with three half sausages. C-store retailers can defrost them overnight, bake for 10 minutes and then display in a hot cabinet for up to two hours.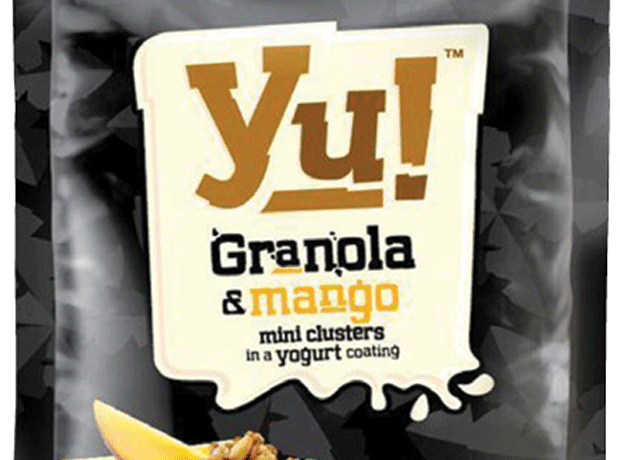 Yu! granola bags and pouches
Launched: June 2013
Manufacturer: Elite Healthy Foods
Yu! brought out its smaller Granola Bags for children in 2012, but has now reformulated them. They contain yoghurt-coated granola and fruit clusters and come in mango, strawberry and raisin variants (rsp: 45p/22g or £2/5x22g). The slightly larger resealable pouch (rsp: 70p/25g) is aimed at the adult on-the-go breakfast market.
Harvest Fruiteee
Launched: May 2013
Manufacturer: Halo Foods (Raisio Foods Group)
Harvest Fruiteee cereal bars, in orange and strawberry, feature a layer of fruit purée topped with granola and chocolate. Also new to Halo's on-the-go range is Harvest Yogurteee - a cereal bar covered in yogurt, available in original and strawberry. The lines come in multipacks of 14 bars (rsp £1.99) and are currently available at Tesco.
Cereal Toppers & Sprinkles
Launching: September 2013
Manufacturer: Whitworths
Whitworths has created a range of products for adding to the cereal bowl. Sprinkles are 15g-55g pots (rsp: £1) of single ingredients including apple slices, coconut chunks and banana chips. Toppers are blended fruit, nut and seed mixes in 140g-175g pots (rsp: £2.49) in flavours including apple, cinnamon & dark chocolate, and orange & seed.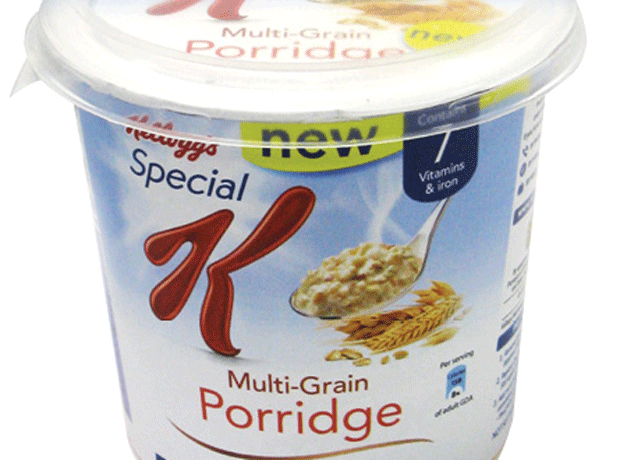 Special K Porridge
Launching: August 2013
Manufacturer: Kellogg's
Kellogg's is venturing into porridge under its Special K brand in three flavours: Original, Red Berries and Almond & Honey. "Targeted at slimmers," the sachets and pots (rsp: £1.99/7 x Original or 6 x Red Berries or Almond & Honey 99p/50g pot) contain "30% less fat than other porridges", claims Kellogg's. The multigrain porridge is made from oats, rye and barley. Kellogg's is backing the launch with £5m of TV advertising, sampling, digital and PR activity.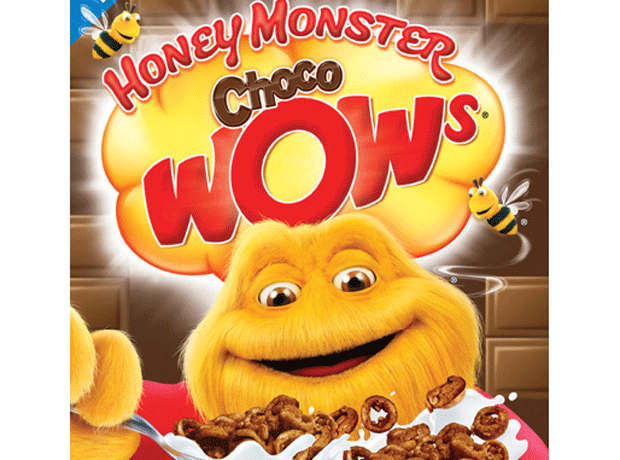 Honey Monster WOWs
Launching: August 2013
Manufacturer: Halo Foods (Raisio Foods Group)
Choco WOWs and Honey WOWs (rsp: £2.69/500g) are 'o' shapes made from oat, wheat, barley and rice, fortified with iron and free from artificial colours, flavours and preservatives. The launch will be supported by the Honey Monster Feed the Fun live tour, which will see the cereal's mascot visit breakfast clubs and family events.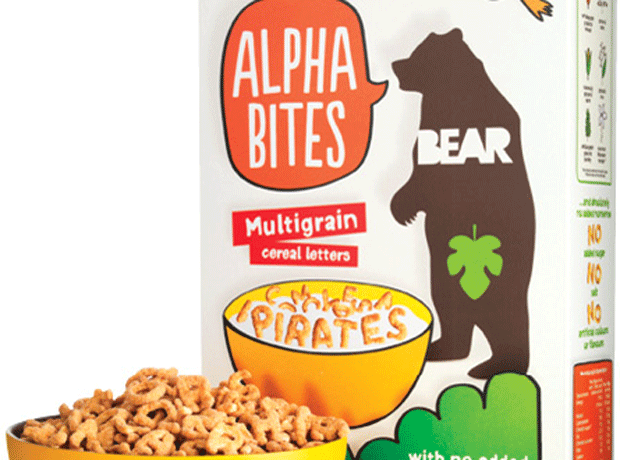 Bear Alphabites
Launched: June 2013
Manufacturer: Bear
Healthy snacks company Bear's letter-shaped Alphabites come in cocoa multigrain and multigrain (rsp: £2.69/375g) and are made from wholegrain wheat, oats, corn, rice and barley. They are sweetened with low-GI coconut nectar for "better sustained energy through the day". The launch is backed by a £1m outdoor, press and social media push.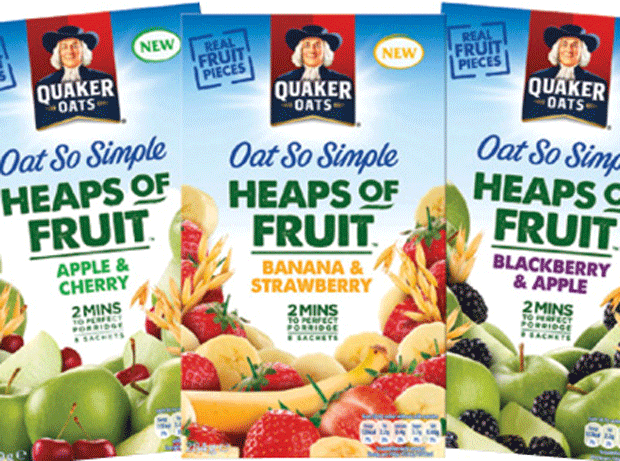 Oats So Simple Heaps of Fruit
Launched: June 2013
Manufacturer: PepsiCo
Oats So Simple Heaps of Fruit comes in apple & cherry, banana & strawberry and blackberry & apple sachets (rsp: £2.45/8 x 36.1g), and in summer berries, apple & cherry and banana & strawberry pots (rsp: £1.19/58g). The range contains freeze-dried fruit that plump up when you add boiling water or hot milk to them.