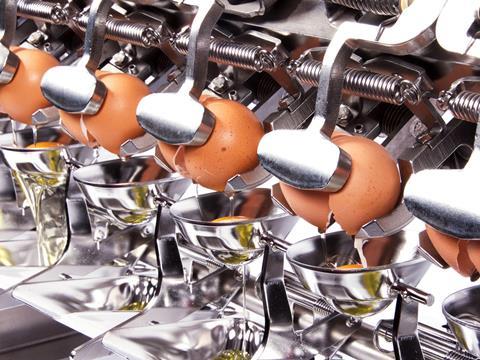 UK food & drink suppliers are ill prepared for Brexit, with productivity and investment already in decline, the 2017 OC&C/Grocer Top 150 shows.

The annual study of the largest 150 UK food & drink suppliers lays bare the labour challenge facing the industry as capital expenditure and productivity dropped even before the effects of the national living wage and tightening EU labour supply fully hit home.
Top 150 accounts show revenue per employee slumped by 5% last year as companies failed to cut staffing levels to compensate for falling sales. Indeed, headcounts increased by 4.1% meaning staff costs as a proportion of revenues fell 0.7 percentage points back to 12.9%.

With the national living wage rising to £9 per hour by 2020 (affecting 37% of the food & drink workforce), and restrictions to the movement of EU nationals expected to further impact the supply of labour (food & drink has the highest share of EU workers (30%) of any UK sector), OC&C head of consumer goods Will Hayllar believes "the industry response to tackling the impending squeeze has been slow to come through" as investment in the production technology and automation to mitigate this labour squeeze has proved slow to materialise.

Overall capital expenditure slipped 3.3% last year to £1.9bn as suppliers struggled to justify investment in the face of negative growth and years of low margins.

Operating profit margins did increase by 0.8 percentage points to 6.1% last year, but this boost could prove temporary, with commodity costs 8.5% higher in the second quarter of 2017.
"Last year's margin increases look more like a temporary respite than a sustained recovery as producers have plunged straight into the challenges of trying to pass through inflation in a ­difficult market," Hayllar added.
"However the winners through these turbulent times will be businesses that take control and shape their own future, investing to drive the productivity improvements needed to offset a tightening labour market and building sustainable growth paths in the UK and internationally. Those that fail to address the changes risk falling by the wayside so producers need to be bold as there is everything to play for."