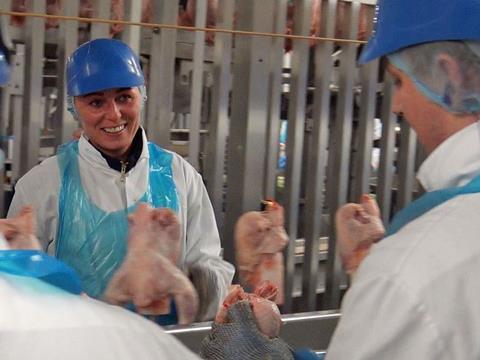 Poultry processors have faced "unprecedented" challenges in recruiting staff since the Brexit vote, with some suppliers reporting a doubling in vacancies, the British Poultry Council has warned.

Poultry processors were experiencing a "flow of people" out of the industry, said BPC chief executive Richard Griffiths, echoing the difficulties experienced by the fresh produce sector.

The situation had forced the poultry sector to become increasingly innovative in recruiting staff, said a spokesman for 2 Sisters Food Group, which has started targeting former armed servicemen and women and charitable organisations to attract new staff.

Many workers of EU origin had left the UK since the referendum, leading to often significant increases in recruitment costs for processors.

"We've had reports the cost of employing staff has increased by as much as 25%," Griffiths told The Grocer. "Other businesses have seen their average numbers of vacancies grow from 40 to 80 at any given time."

The industry started experiencing these issues "almost from day one after the Brexit vote," said Avara Foods CEO Andy Dawkins.

"The vote changed the mindset of many people who now don't look at the UK as a long-term destination, while the weak pound against the euro has also had an effect," he added.

The situation had been compounded by low unemployment in the UK, with companies struggling to attract staff despite the strength of the poultry sector, Dawkins said.