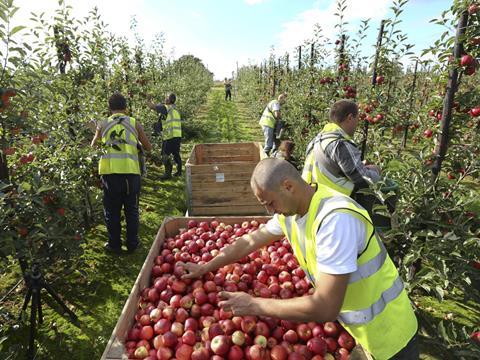 MPs have reiterated calls for a Seasonal Agricultural Workers Scheme (SAWS) to be reintroduced, or else face labour shortages and increased food prices.

Speaking at a parliamentary debate on the scheme on Thursday afternoon (6 July), former Efra committee chairman Neil Parish MP said a new scheme was "essential" and "urgently needed" to ensure the UK did not face a "labour cliff edge" after leaving the EU.

Approximately 80,000 seasonal workers are employed in the UK every year, with most of those coming from the EU, according to the Countryside Alliance.

"Without these workers, British fruit & veg would potentially rot in British fields, and that's the last thing we want," said Parish.
Farming minister George Eustice responded to the calls by saying the SAWS transition group would meet again to discuss the issue, and that the Home Office "intends to commission the Migration Advisory Committee to look at the UK labour market and our reliance on EU migrant labour across sectors". Its work would include looking at a new SAWS, he added.
The NFU and industry bodies including the British Growers' Association have been calling for the reintroduction of SAWS for several months, amid fears of a lack of labour across UK farms both in the run-up to and after Brexit.
In May alone, there were more than 1,500 unfilled vacancies on British farms, according to the NFU.

However, the government rejected these calls in March, saying there was "no evidence" the food sector faced any difficulties attracting migrant labour.

Several MPs called on the government to introduce a scheme urgently, as problems could be seen on farms as early as the apple season, which begins in September.

Parish also called on retailers to "step up to the plate to make sure we're getting a good price for an excellent [British] crop".