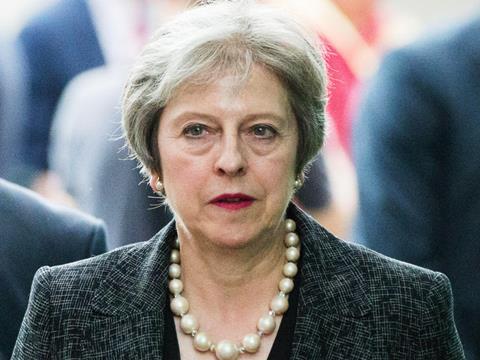 Two years on from the referendum, and 16 months after Article 50 was triggered, Theresa May appeared to have finally made progress towards Brexit last week as her Cabinet agreed the UK's negotiating position for its future relationship with Europe.

So confident was the PM in the agreement, hammered out at Chequers, that she wrote to MPs declaring collective cabinet responsibility was "now fully restored". Just 48 hours later, however, both Brexit secretary David Davis and foreign secretary Boris Johnson had resigned in protest over the approach.

So what exactly is May's new plan for Brexit? And can it survive the turmoil in her Cabinet?

At the heart of May's Brexit vision is a UK/EU free-trade area based on a "common rulebook for all goods including agrifood" and a new "facilitated customs arrangement" that would remove the need for customs checks and controls between the UK and the EU", providing for "frictionless trade at the border".
The food and drink industry, which is hugely reliant on trade with Europe and has long argued for seamless trade and common regulatory standards after Brexit to minimise disruption to supply chains, has cautiously welcomed this approach. "It is positive that Government has heeded the consequences of friction for food and farming and for UK food security," said FDF director general Ian Wright.

However, the industry needed more "clarity" over how elements of the proposal - such as the customs arrangement and phased tariffs system - would work in practice, warned Helen Dickinson, CEO of the BRC. Trade bodies have also called for a better understanding of the costs of the proposed new customs system, which shadow Brexit secretary Keir Starmer claimed would be "unworkable" and "costly for business".
May faces dissent
May has faced even stronger criticism from Tory Brexiteers, though, appalled by her shift towards a 'softer' Brexit. In his resignation letter, Davis said he believed this approach would hand "large swathes of our economy to the EU" and make control over our laws by parliament "illusory rather than real", while Johnson claimed "surrendering control over our rulebook for goods and agrifoods" would make it more difficult to do free trade deals.

"And then there is the further impediment of having to argue for an impractical and undeliverable customs arrangement unlike any other in existence," he added.

May's political opponents have seized on the dissent in her cabinet as evidence she is not fit to lead the country into Brexit negotiations. "The Chequers compromise took two years to reach and just two days to unravel," said Labour Opposition leader Jeremy Corbyn in the Commons on Monday. "How can anyone have faith in the prime minister getting a good deal with 27 EU governments when she cannot even broker a deal within her own Cabinet?" The PM, however, has remained defiant, insisting her approach would allow the UK to "take back control of our borders, our money and our laws, but do so in a way that protects jobs, allows us to strike new trade deals through an independent trade policy and keeps our people safe and our union together."

For now, it seems, she's managed to dodge a leadership challenge and pull her Cabinet together. Unveiling the Future Relationship White Paper in parliament on Thursday, new Brexit secretary Dominic Raab described the proposed partnership with the EU as "principled, pragmatic and ambitious". Whether Raab and his team will be able to convince parliament and the EU to accept the proposals in their current form, however, remains uncertain.
As The Grocer went to press, the EU's chief negotiator Michel Barnier said the EU27 would now analyse the White Paper with member states and the European Parliament in light of European Council guidelines. However, political commentators suggest the EU is unlikely to accept the deal as it stands, because it would violate its 'four freedoms', which promise no free movement of goods without free movement of people. Even May seems unconvinced, admitting this week she'd told MPs to start stepping up preparations for a no-deal scenario.

With this in mind, financial services giant PwC is urging retailers and food and drink suppliers to also start preparing for a no-deal situation. "We still feel a deal is the most likely outcome, but we have moved our position and are telling clients to prepare for a no-deal as well as a deal," says Sue Rissbrook, head of retail at PwC.

According to research by PwC, one in seven (14%) retailers haven't even begun planning for the possibility of a 'no deal' Brexit. Whether it's figuring out how to make their customs position easier, renegotiating contracts with suppliers or working out how they would deal with seasonal demand for workers, Rissbrook says the political turmoil over the past week suggests those preparations should start now.