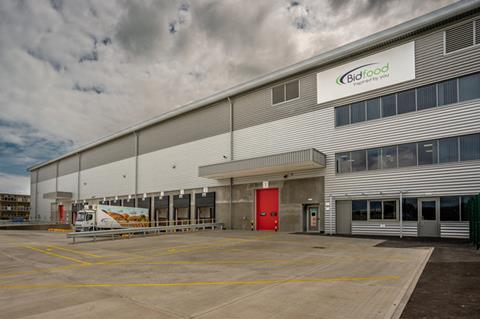 Foodservice giant Bidfood is once again ramping up its no-deal Brexit planning and looks set to repeat the levels of stockpiling it reached ahead of the original 29 March exit date.

Bidfood CEO Andrew Selley told The Grocer he was "meticulously planning" to minimise the impact of possible food shortages in the event that the UK leaves without striking a deal on 31 October.

The move comes despite telling delegates at the FWD conference in June he was "once bitten twice shy" and that he was wary of building up stocks that Bidfood would have to try and sell after Christmas.

The wholesaler has been working with suppliers and logistics providers to ensure it has a 'sensible level' of long-life and ambient contingency stock.

Stocks of key products identified as most at risk - which include pasta, tuna, tinned tomatoes, olive oil, chips and rice - will be stored throughout its 28 depots, as well as the additional storage space purchased specifically for Brexit stockpiling.
The wholesaler has calculated the risk on the basis of the product's country of origin and the hike in duty to which it is likely to be subjected.

Selley said the supply chain team had considered the risk of disruption, level of demand, ease of substitution and impact of any known tariffs, as well as the needs of customers serving vulnerable people such as schools and hospitals.

Contingency planning for fresh and chilled produce relied heavily on European suppliers understanding shipping procedures post 31 October, he said.

The wholesale giant said its first round of stockpiling in the run-up to 29 March caused a cashflow issue but did not affect profit as the long-life products were eventually sold through.

However, an undisclosed amount has been written off as a "sunk cost' on additional storage space.

"We believe we are as well prepared as is possible given the current levels of information available. Obviously the situation and implications seem to change regularly, but we will keep our plans and contingencies as flexible as possible," said Selley. "Our colleagues are the best in the business at rapid response to new situations so I am confident that whatever happens we will be continuing to serve our customers and helping them through the situations that arise."

Bidfood has major public sector contracts to supply schools, hospitals and prisons and Selley warned the government may need to increase funding to preserve free school meals in the wake of a no-deal.