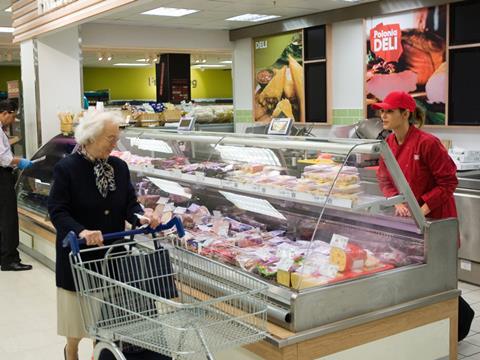 Brexit is widely expected to have an inflationary impact on food prices, and early signs suggest the UK's historic vote to leave the EU last month is already releasing the pressure valve on supermarket price cuts.

The Grocer Price Index, collated by Brand View from over 60,000 SKUs across the big four, showed annual deflation in the month to 1 July eased back to 2.77%, its lowest level in 2016.

This month's data was collected seven days after the referendum vote and the easing of deflation from its record high of 3.07% in the month to 1 June suggests Brexit may already be having an effect on shelf prices.

The easing of deflation does not mean food prices are rising per se - both on a year-on-year and month-on-month basis UK supermarket prices are still falling, with month-on-month deflation at -0.4%.

But there is widespread expectation that the fall of sterling - hovering at 30-year lows of $1.28 against the dollar and €1.17 against the euro at the time of going to press - will cause upwards pressure on food prices.

Despite this the GPI suggests price cuts have continued apace across most food categories, and what upward pressure on price there has been has focused on non-food.

The biggest annual price drops remain in dairy (-4.8%) and meat, fish & poultry (-4.6%), but annual price cuts eased significantly in health & beauty (-1.7% from -2.4% last month) and the baby category (-0.7% from -2.6%), which includes non-food items such as nappies and wipes.
Additionally the biggest overall monthly upwards price movement from pre-Brexit to post-Brexit were in these categories, with baby up 1.8% month-on-month, household up 0.1% and health and beauty down just 0.1%
Alcohol was up 0.7% as offers were scaled back on England's exit from the European Football Championships.
The easing of deflation in supermarket's non-food products could be because costs in these categories are more likely to be global and dollar-denominated than food, a higher proportion of which remains sourced in the UK and Europe.
Also non-Brexit related input costs like oil have been steeply rising so far in 2016 which should take some of the momentum away from falling prices – the rise in oil prices has already seen pump prices rise to 112p per litre in June, which is 10p a litre more than it was in March.
All four major supermarkets continued to cut prices on an annual basis, again in the month to 1 July, though only Morrisons reported a higher level of deflation in the month to 1 July (-2.6%) compared to the previous month's annual cut (-2.2%).

The biggest annual price cutter remained Tesco at 3% (down from -3.7% last month), but the supermarkets are beginning to bunch together on price as price cuts across the big four ranged from 2.6%-3% during the month. Waitrose, not included in the GPI, lowered prices by 0.8% - its smallest cut since the month to 1 February.
The BRC Shop Price index for June found that food deflation deepened last month, with prices down 0.8% in June from a 0.3% fall in May.
But rather than contradicting this month's GPI, the BRC data supports the trend found last month that GPI hit its highest recorded level of deflation of 3.1% last month. The BRC data was collated from 6-10 June so any post-Brexit easing on price cuts will be seen in next month's figures.