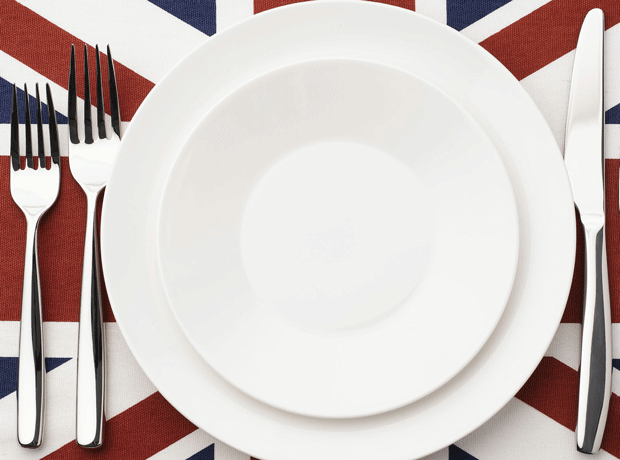 Brexit poses a major threat to UK food security and could see Brits face the worst dietary restrictions since post-war rationing, members of a House of Lords committee have heard.

Speaking at the EU Energy and Environment Sub-Committee hearing this morning, FDF director Ian Wright said there was no doubt that Brexit would have an impact on the price and availability of food in the UK.

"People have forgotten that 40/50 years ago we didn't enjoy the level of choice, range, different price points, and quality of food as we do today," he said. "It is not a given that we will continue to do so. Brexit is the biggest single threat to that situation that we have seen in our lifetimes."

Warning that British people had not voted to go back to the "dark times" of rationing in the 1950s "when choice and availability were so restricted", Wright called for more public debate on the issue.

"It is time the government recognised that food is a matter of national security," he said. "If you can't feed the country, you don't have a country, and government's first duty is to feed the country."

His comments were echoed by Professor Tim Lang, director of food policy at City University, who branded the lack of discussion around the implications of Brexit on food security as "extraordinary".

The UK already had a "catastrophic" £22.5bn trade deficit and was facing "long-term" decline in self-sufficiency, he warned. "We are a very, very vulnerable food system".

Horticulture was the "most fragile" of all the industries, he added, meaning Brexit threatened to deepen the current public health crisis linked to low fruit and veg consumption.

There was also a risk the UK would be forced to slash its quality and welfare standards as producers came under pressure to supply cheap food, despite environment secretary Michael Gove's promises standards would be protected, Lang said.

Professor Tim Benton, a distinguished fellow at Chatham House, also suggested higher food prices could deepen the current "public health crisis" associated with poor diets, and warned food from outside Europe was typically produced to lower environmental and social standards.

BRC director of food and sustainability Andrew Opie stressed the need for a transition period to help businesses and government develop infrastructure to cope with new border checks.

"If we left without a deal in March 2019, that would have a major impact on availability of meat, processed foods, fruit and vegetables," he told the committee.