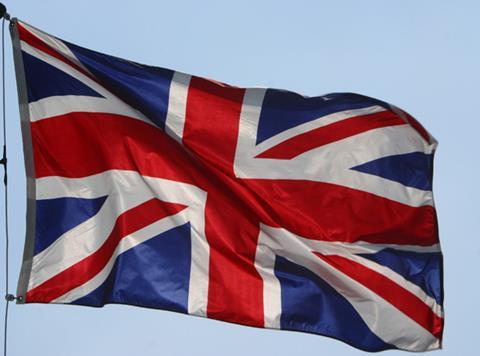 Nothing beats piling into a great British pub at the end of a long week. Sipping on cold lager. Straddling splintered benches in a poky beer garden. Breaking teeth as you snack on pork scratchings. I'm not convinced they're the right place to lecture punters on European politics, however.
This week, Wetherspoon founder Tim Martin will be serving up a "hard-hitting" pro-Brexit message in 920 of his UK pubs. His scathing attack of the International Monetary Fund's managing director, Christine Lagarde, will be scrawled across beer mats and served up alongside Pinot Grigio and peanuts after Lagarde spoke out against a vote for the UK to leave the EU on 23 June.
"Did anyone elect you?" the pillarbox red mats will scream at frazzled workers on Friday night as they sip craft cider. "Is the governance of the IMF any better than FIFA's?" the mats will blare at tipsy hen parties before being quickly masked by a sticky jug of cocktails. For those left in any doubt (after all, life can get hazy after a couple of Pornstar Martinis), Martin signs off with a simple plea to "Vote leave – take back control".
On the one hand, it's a welcome change to see a food and drink business engaging so frankly in the EU debate. Ever since the starting pistol was fired for the Brexit campaigns back in April, the UK's biggest private sector has kept eerily quiet. Both the BRC and FDF have kept staunchly neutral and all but Asda among the big four grocers say they'll leave it up to shoppers. Manufacturers aren't much better, with main opting to remain pretty schtum (though last week's pro-EU intervention from 2 Sisters' Ranjit Singh Boparan was a laudable exception). So cheers to Martin for going against the tide and speaking out, no holds barred.
Alas, littering bars with political propaganda goes way beyond contributing to a lively public debate. It politically aligns both the pubs and its drinkers, a move that risks alienating the half of his revenue stream that plans to vote Remain, while even those that might happily exchange Eurosceptic views over a pint could be put off. Yes, pubs are places where a steady flow of booze facilitates heated political exchanges (propping up a bar is how Nigel Farage likes to conduct 95% of his interviews, after all), but they aren't the place for a one-sided lecture. Even worse, a lecture typed on a soggy beer mat.
So while I hope the other movers and shakers of fmcg follow Martin's lead and start speaking out on the looming EU referendum, I also hope they'll hone the delivery. At the bottom of a beer glass is just no place for a businessman or woman to make themselves heard.