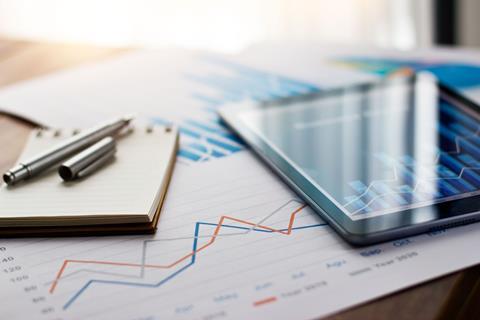 Unsurprisingly, the usual wave of cost price increase (CPI) communications has not materialised this October. Brexit-associated costs like tariffs, currency and disruption are yet to be revealed and suppliers want to avoid going twice on pricing given the trauma associated with retailer acceptance these days. It means suppliers need to be ready to act without hesitation as things unfold, and my advice is to shorten the notice period given to retailers.
Price increases have become a predictable recurring nightmare for suppliers. The annual pattern has been established in a haphazard way. Originally, during September/October budgeting work, suppliers would see a calendar year profit dip and decide to avoid the problem next year by communicating an increased price. But with Christmas in the way, they defaulted to a January implementation, establishing a 12-week notice period. The rise of the discounters following the 2008 credit crisis put pressure on retailers' profits, motivating a routine rejection of totally justifiable cost price increases. Unable to master the CPI dance, many suppliers resorted to smoke and mirrors using customer revenue management (CRM) approaches to adjust the mix of sales and achieve profit wins that have largely dried up now.
Then Brexit added a layer of extra complication. In October 2018, suppliers who backed off from CPIs for that reason got badly burnt when Brexit didn't happen and they'd missed the 2019 CPI train. Two years of extensions and elections, posturing and proroguing later, this time a parliamentary majority points to the fact it will happen on time. I criticised suppliers for sitting on their hands last time – this time I don't blame suppliers, but they must act quickly when it unfolds.
Communication in January will get you an April implementation, then you've got a Q1 profit hole that is not of your making. Don't accept this. Retailers have pushed Brexit costs to suppliers and pushed back communications saying 'wait until Brexit happens'. The equivalent is that you provide a shorter lead time when you act.
In our CPI course at Sentinel, we see the mistakes large and small suppliers make across three pillars: intelligence, empathy, and resolve.
Intelligence: small companies score badly through lack of know-how when it comes to suggesting a balanced move and justifying it appropriately.
Empathy: suppliers must communicate the timing with an understanding of the fact that retailers want pricing to move the opposite way. Large companies score badly here, demonstrating a brand arrogance which can give retailers an urge to cut off the nose to spite their face.
Resolve: here both large and small score equally bad. Don't back down – it's your product, you decide the price. The agreement will come in the last hours so stay strong.
Delaying the communication of pricing due to Brexit is acceptable, but you don't need to delay the implementation if you prepare now and act quickly.