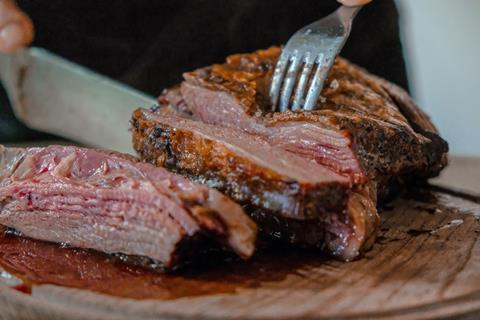 The government has delayed plans to publish details of the UK's new WTO tariff regime, leaving the food industry in the dark with just weeks to go until Brexit.

The Department of International Trade was expected to publish details of the new UK tariffs, which would apply to EU imports in the event of a no-deal Brexit, this week. However, the announcement has been delayed indefinitely, The Grocer understands.

A DIT spokesman confirmed the "decision to publish had yet to be made", and the department had "no further information" on when the schedule's release.

Slamming the delay as "another part of the cliff-edge process", FDF director Ian Wright said he did not see "any prospect" of the tariffs being published any time soon.

"It's so political. It's not just about food. It's about aircraft parts and car parts. All sorts. They're not likely to do it until they know what the timetable for exit is," he added.

It means food manufacturers and retailers are still unclear about what will happen to the cost of importing food after Brexit.

Speaking at the NFU conference last week, environment secretary Michael Gove promised the UK's new tariff regime would offer "specific and robust protections" for British farmers and hinted it would include sheepmeat, beef, poultry, dairy, milk, cheese and pigmeat.
However, he also told Andrew Marr on the BBC this week that the UK would not impose the same "high level of tariffs" on food imports as the EU does under its WTO tariff schedule.

It comes as a new government report warned UK businesses could lose £13bn through increased customs checks in the event of a no-deal Brexit on 29 March 2019.

The report, which the Department for Exiting the EU published on Wednesday following pressure from MPs, complained businesses had failed to follow government advice to prepare for a no-deal scenario.

Only 40,000 out of an estimated 240,000 companies requiring a UK Economic Operators Registration Identification had registered online, it warned, adding that unpreparedness across the business sector for an abrupt exit would lead to higher costs and cause shortages as consumers started panic buying.

It also confirmed the UK could not "simply rely" on provisions under Article 24 of the WTO's general agreement for tariffs and trade (GATT) to have tariff free trading with the EU for 10 years, as had previously been suggested by the ERG.

Industry chiefs claimed the report confirmed existing concerns, and underscored the confusion, uncertainty and lack of "readiness" for Brexit within and outside of government.

"The government's economic analysis underlines what we have been saying for almost two years - that fresh produce would be worst hit, that consumers face higher prices and less choice on the shelves, that there will be significant disruption in the flow of goods through the Dover Straits," said BRC European and Policy advisor William Bain.

"This can't be good for retailers, consumers or the country and that's why MPs have got to avoid a disastrous no deal Brexit on 29 March," he added.