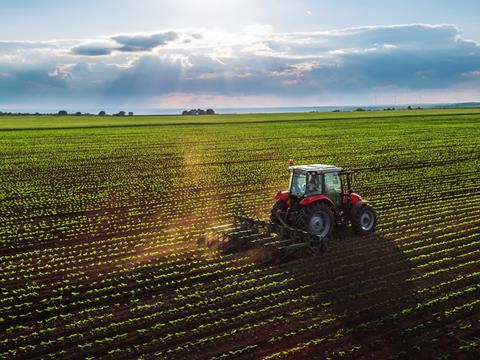 When consumer group Which? began planning a debate on the post-Brexit future of food policy for 15 January 2019, it had no idea what a historic day it would turn out to be.
In just a few hours from now, MPs will gather in the House of Commons to vote on whether or not they will accept Theresa May's draft Brexit deal. It's still anyone's guess as to how the vote will go, and indeed what will happen if the deal is rejected. But unless there is a very dramatic reversal of the decision, there will be long-lasting consequences for the UK food and drink industry and by association the entire population.
Thankfully, this morning's event at the Which? offices in London, chaired by The Grocer editor Adam Leyland, left the merits of the proposed deal to the politicians.
Instead, an impressive panel of experts – outspoken food critic Jay Rayner; food safety expert Professor Chris Elliott; NFU president Minette Batters; the Co-op's head of food policy Cathryn Higgs; Sue Davies, the strategic policy partner at Which?; and Alison Ismail, acting director, Agri-Food Chain at Defra – discussed what the UK's future food policy should look like after we leave the EU, with input from an equally impressive list of delegates spanning government, NGOs and industry.
Not everyone agreed on everything. Which is hardly surprising given the breadth of interests represented on the panel and in the room. And the supermarkets got a harsh press. But there were some common threads which everyone agreed should be a starting point for Henry Dimbleby, Defra non-executive director and co-founder of the Leon restaurant chain, as he begins the monumental task of developing for Michael Gove a National Food Strategy.
Firstly, that there is a lot the UK should be proud of – and fight to protect – in its existing food system. Not only do we produce the highest quality food, we have world-leading food standards and safety. It would be a "huge mistake", Chris Elliott said, to gamble this away for the sake of a £30bn financial services deal.
Food has a strong ethical and cultural dimension, Sue Davies added. And new research commissioned by Which? showed the vast majority of consumers want the UK to maintain high standards for both our domestically produced and imported food after Brexit.
But that doesn't mean there isn't room for improvement. In the words of Professor Chris Elliott, integrity should be one of the cornerstones of any future British food policy – beyond maintaining our existing standards we should strive to go even further and make sure the food we eat is produced to the highest ethical standards in the most sustainable way possible.
That might, he suggested, require the UK to embrace technology like GM and gene editing. Indeed Elliott, and several of the other panellists, believe one of the key opportunities in Brexit is the chance to step away from the EU's extra precautionary approach and take a more science-based view on not only GM technology but also things like pesticides.
But integrity isn't just about the food we eat and its impact on the environment – it's about how we treat the people growing it. In the words of Elliott, how can we have a farming system based on integrity if farmers aren't paid a real living wage?
Exiting the Common Agricultural Policy was an opportunity, Jay Rayner suggested, to give handouts to farmers based not on actions but on outputs. What those 'public goods' might be depended on who was speaking. As well as the environment, affordable food and public health was commonly cited.
But the panel seemed to agree that any future food policy should also ensure that food security should be a greater priority - with Minette Batters highlighting opportunities to increase production of fruit, veg and fish, categories that are currently a particularly long way from self sufficiency.
And if the panel (and indeed the audience) gave supermarkets a hard time for the power they wield and the overly large share of the proverbial pie they extract, it was ironic that Batters also stood up for some of the retailers (while mentioning no names) for the support they give via specialist groups, carcass balance programmes and workers' rights – both in the UK and abroad.
Of course, achieving a healthy, strong and sustainable UK food supply chain will require some long-term, joined-up thinking across government departments dealing with often conflicting priorities.
According to some of the panellists and delegates, the only way to achieve the sort of cross-departmental action needed would be to introduce a legislative obligation for government, like we have under the Climate Change Act.
At the very least, we need a comprehensive and long-term strategy on food that integrates our priorities – from trade to public health and productivity.
Food is of huge importance to culture and society. In the words of Cathyrn Higgs, it can be the glue that binds people together. Who knows, it might even help heal some of the divisions created by Brexit.