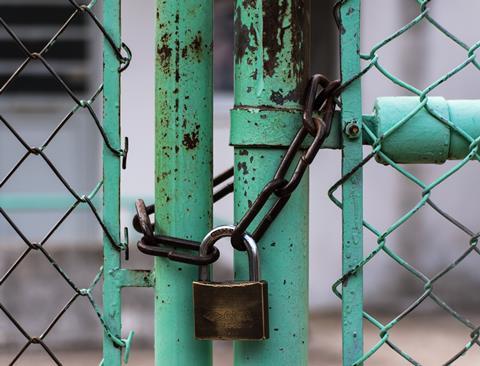 Almost one in eight food and drink businesses believe they may go bust in the event of a no-deal Brexit, according to a major new survey by the FDF.
Nearly 12% agreed with the statement that no-deal would be a "calamity" for their business, which would hit profits and make redundancies "very likely".
A further 46% believed no-deal would be a "very serious challenge" to their businesses and have a serious impact on performance which would make redundancies "likely".
The survey, shared exclusively with The Grocer, had responses from more than 50 companies with a combined turnover of more than £12bn. It found less than 6% welcomed no-deal and saw it as an opportunity for businesses.
It also found almost half of businesses believed they were missing "key information" from the government to enable them to prepare for Brexit whilst nearly 30% said that whilst they had done everything they could they were unsure about their supply chain.
A further 10% of suppliers said they did not have enough resources to invest in the possibility of no-deal through measures such as stockpiling.
Read more: One in 10 start to stockpile as no-deal Brexit threat looms
Just 4% of suppliers described their preparation for no-deal as "cast iron" whilst 8% said they were working on the assumption it would not be as bad as some predict.
"Our latest member survey sets out the stark reality of no-deal," said FDF chief executive Ian Wright. "One in eight of our members say it threatens the existence of their business. Nearly half of members expect to have to make redundancies. It beggars belief that the government could endorse these outcomes, yet it seems determined to move us ever closer to the cliff edge."
He added: "Around half of our members feel they have done as much no-deal planning as they possibly can - which means half do not. But many still point out that, with many questions still unanswered by government on areas such as tariffs and labelling, they cannot be sure they have thought of everything. As expected, smaller food and drink manufacturers simply do not have the resources to devote to detailed planning and are relying on others to sort things out."
The results of the survey come after food industry leaders this week threatened to suspend co-operation with the government unless the threat of what they called a "catastrophic" no-deal was resolved.
The heads of more than 30 trade associations wrote to environment secretary Michael Gove to say they plan to boycott a raft of government consultations unless politicians are able to rule out the nightmare scenario.
The trade bodies, including the BRC, FDF, NFU and Dairy UK have said they will pull the plug on talks regarding a series of key government initiatives, including the consultation on a bottle deposit return scheme (DRS), a clampdown on HFSS, an overhaul of the current producer responsibility programme and plans for a plastic tax.
Meanwhile, further exclusive research for The Grocer by operational improvement specialist Newton predicts the grocery retail industry could lose up to £4.5bn of revenue in the three months after Brexit.
Read more: Food companies are unprepared for no-deal Brexit, according to new survey
Newton predicted an estimated 20% of additional gaps on the shelves due to supply issues caused by Brexit and therefore 50% of consumers would buy an alternative product, whilst 50% would not buy anything, overall resulting in 10% of missed revenue - or £4.5bn over three months.
"At this stage, it's a case of mitigating the impact of a no-deal Brexit and adopting a 'peak mindset' to safeguard businesses against short-term losses and longer-term reputational damage," said Paul Harvey, partner at Newton. "Those that haven't prepared may face immediate issues around stock availability, food wastage and disruption in the supply chain and challenges that will impact labour availability and customer experience."
Newton is recommending that retailers and manufacturers take steps to mitigate the projected financial fallout including relaxing standards and best before dates, where safe to do so, to reduce food waste.


Ian covers Tesco, Asda and Morrisons among the major retailers. He's also our go-to guy for all issues related to health, high street and public affairs.