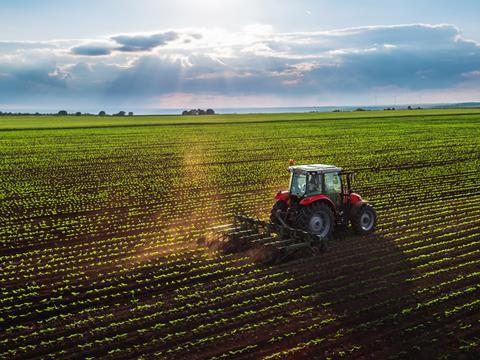 Defra and the AHDB are at odds over the impact of Brexit after a study by the levy booard suggested changes to the UK's trade relationships could halve farm incomes.

The latest AHDB Horizon study into the effects of Brexit on agriculture, published this week, suggested average farm profitability could drop from £38,000 a year to £15,000 a year in the worst case scenario.

But Defra slammed the AHDB report overnight, claiming it was based on "hypothetical and highly unlikely scenarios that do not reflect the government's negotiating position".

The AHDB report mapped out three possible outcomes from Brexit. The first, a 'business as usual' scenario - dubbed 'Evolution', would see policy, regulatory framework and trading relations remain as close to the status quo as possible (given that the UK would no longer be part of the EU's single market), and could deliver modest increases in average farm incomes to £41,000.

A second scenario, dubbed 'Unilateral Liberalisation', could lead to reduced subsidies and tariff-free access to the UK for foreign producers - potentially lowering average farm incomes to £15,000 a year, it claimed, while a third approach known as "Fortress Britain", based on a return to WTO rules and tariffs and a big cut in subsidies, could see farm incomes fall to about £20,000 a year.

While the top 25% performing farms would remain profitable under ever scenario, other British farmers were at risk of losing profitability and should act now to improve the way they run their business ahead of Brexit, it warned.
"This analysis underlines the fact that performance matters," said AHDB market intelligence director Phil Bicknell. "Individual farms can't determine policy, and detail of the UK's Brexit deal is still some time away, but farmers can and should prepare now for Brexit by adopting best practice, or risk falling behind."

Distancing itself from the research, Defra said Brexit meant farmers would be "free from the bureaucracy of the Common Agricultural Policy" and thus able to "focus on growing, selling and exporting more fantastic produce".

A spokesman added: "We are committed to getting the best possible deal that allows us to continue to have tariff-free frictionless access for goods and services into the European market, and we will strike new trade deals around the world to help farmers take advantage of the growing appetite for Great British food."

However, AHDB chief strategy officer Tom Hind was quick to defend the levy board's research today, telling The Grocer: "The hypothetical scenarios presented in the latest Horizon report represent a cross-section of plausible outcomes: best case, worst case and a middle road.

"Our message is directed at the industry - prepare for the worst, plan ahead. To wait and see is a high-risk strategy."