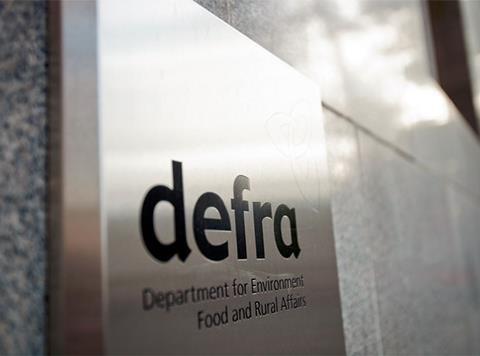 Slashing direct payments to England's biggest landowners would free up £150m for the environment and sustainable food production in the first year after Brexit, according to environment secretary Michael Gove.

Launching a consultation on Defra's proposals for future farming policy today (27 February), Gove said farmers, landowners and food producers had a "once-in-a-generation opportunity" to shape the future of English farming and the environment.

The government's proposals would see money redirected from direct payments under the Common Agriculture Policy towards a new system of "public money for public goods" - which rewards farmers' work to enhance the environment and produce food sustainably.

The government will continue to commit the cash total in funds for farm support until the end of this parliament in 2022. This will allow for a post-Brexit 'agricultural transition period' to give farmers time to adapt to new trading conditions.

However, it has proposed phasing out direct payments during that transition period, starting with those receiving the highest payments in order to free up money for pilot environment land management schemes and sustainable farming.

By the end of the transition period, direct payments would be phased out completely and a new environmental management scheme would become the "cornerstone of England's agricultural policy", Defra said.

"As we leave the EU, we have a historic opportunity to deliver a farming policy which works for the whole industry. Today we are asking for the views of those who will be affected to make sure we get this right so any future schemes reflect the reality of life for farmers and food producers," said Gove.

"The proposals in this paper set out a range of possible paths to a brighter future for farming. They are the beginning of a conversation, not a conclusion. We want everyone who cares about the food we eat and the environment around us to contribute."

Defra has proposed several options for phasing out direct payments, including progressive reductions to farmers' payments, with higher percentage reductions applied to amounts in higher payment bands, or a cap on the largest payments.

Among the public goods that could qualify for funding under the new environmental land management schemes are high animal welfare standards, wildlife protection, public access, and new technologies, it said.

NFU president Minette Batters warned British farmers must be "profitable, productive and resilient to volatility" in order to keep delivering high standards on food production, animal welfare and environmental stewardship.

"While most British farmers would much rather farm without support, what we must be absolutely sure of is a level playing field. British farms cannot compete with other countries' agricultural goods on the global market if we are disadvantaged," she said.

"It is vital that we don't start overhauling parts of the current system, which support farmers in providing a healthy and affordable supply of food, without tested and operational alternative programmes and measures in place."

FDF director general Ian Wright said sustainable food production "must be at the heart" of the UK's new agricultural policy.

"Today's consultation document is a welcome first step, highlighting some of the shared challenges across the food chain - whether that's how we encourage more science graduates into our sector or boost our exports performance," he said.

"It is vital that future agricultural policy delivers for manufacturers, so we can continue to feed the nation in the way shoppers and consumers have come to enjoy and expect," he added.