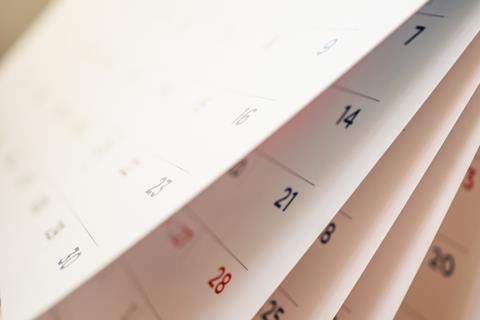 I've seen reports that suppliers are less ready for a 31 October Brexit than they were for 29 March. That's simply not the case. Suppliers are of two types on Brexit: those who prepared like hell before March to be frustrated, and those who could not afford to guess the endless possibilities and took a 'whatever happens and whenever it happens, we will do our best' approach.
Both sets are more prepared this time. The organised ones were stung by events but of course, despite the more awkward timing, they are even more prepared this time. The others? Well, fewer are leaving it to chance. There is a feeling that in October or January it's likely to happen with or without a deal and businesses are stepping up the planning with relief in many cases that there is an end in sight.
Investment in planning means predicting scenarios. The government's route is a combination of and high-level 'PR' and 'negotiation'. To cut through the politics means paying attention through those two lenses. It's tricky to interpret, but suppliers are negotiators and they see similar behaviours from buyers each time they make a pricing move.
Theresa May's PR language of compromise repeatedly gave negotiating soft signals, so we were never going to see Brussels really trying. While the politics of the PR messages from Downing Street today are distasteful to many, speaking only as a negotiator they are the only way to establish if the EU has any wriggle room on the 'backstop'. Not a political point, just a negotiation reality. Like on cost price increase, compromise will only happen in the final hours of the 12-week notice period suppliers give.
Remember that PR is not an issue across the EU27, where Brexit is simply not headline news every day. Media challenges to Theresa May undermined the negotiating position; Brussels just dropped in a bomb periodically and watched UK media do their work. This time around the same media questions are getting the negotiator's response from the government, not the PR one. It is strong negotiation – consistent with avoiding soft signals like heaping resource on to negotiations when the other party is indicating no flex. It's a true deadlock and frustrated media are simply providing opportunities for a well-drilled government team to put across their message to Brussels.
Suppliers, however, have stepped up their prep now, believing it really does look like the exit will happen if not in October then in January, which they consider to be better timing with the Christmas 'lockdown' out of the way. But once again, Brexit is causing many to back away from making a pricing move. This in my view is a big mistake. Set pricing where you need it now and treat Brexit as a separate stimulus. A double move is totally forgivable. After all, if the pound bounces back in the case of a deal, retailers will not wait to ask for cost price reductions.