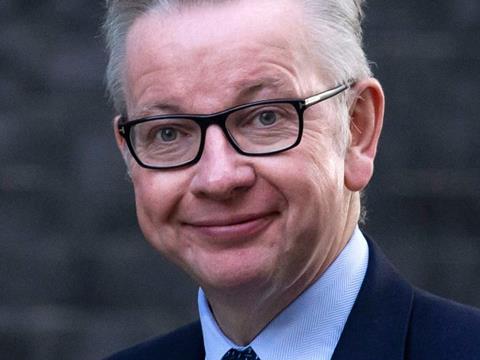 The government has revealed that emergency measures to keep food supplies coming into the country in the event of a no-deal Brexit may last for "several months".

Environment secretary Michael Gove admitted food imports from the EU would be allowed to enter without any checks for an indefinite period in a desperate bid to prevent Dover grinding to a halt.

The Grocer understands the government has been holding emergency talks with major retailers, suppliers and trade bodies to discuss the threat to the UK's food supply chain.

Defra's emergency planning follows warnings that with nearly 80% of food imports coming from the EU, Dover would descend into gridlock if inspections had to be carried out on goods post-Brexit, leading to food shortages and soaring prices.

Giving evidence to the Environment, Food & Rural Affairs Committee, Gove said Defra was conducting an emergency review into how inspections and food safety checks could work while keeping lorries moving.

However, asked by MPs on the committee if EU countries would be prepared to take a similar approach to British exports into Europe without checks, Gove told the committee: "That is the 64,000 euro question."

Committee chair Neil Parish said there were huge questions about the impact on food safety and the prospect of British exporters facing restrictions while counterparts from abroad had free rein. "What about biosecurity and disease? What is going to happen if we just let all this stuff come through? It's not ideal, to say the least."
However, Gove told MPs his biggest worry about a no-deal was the potential disastrous impact on food exporters to the EU. The environment secretary also admitted the government was planning emergency measures to ensure supplies of safe drinking water amid fears of a shortage of chemicals used to treat water if the UK leaves without a deal.

"It is the case that the water industry is reliant on chemicals imported from the EU in order to ensure we have pure and safe drinking water," he said. "We have talked to the water companies, and I have been talking to the regulator, to make sure those chemicals can be sourced."

Meanwhile, local authorities have been urged to set up "food resilience teams" to prepare for "social disorder" in the event of food shortages. Specialists at City, University of London, the University of Sussex and the Chartered Institute of Environmental Health have written to all councils in the UK.

Professor Tim Lang of the Centre for Food Policy at City said government guidance notes for a no-deal Brexit were "welcome but inadequate", and warned local authorities had not been given enough advice. "Setting up food resilience teams is something practical [they] can do. These should map local food system risks and help set public protection priorities."

"The impact of Brexit on food supplies will depend on where people live," added Erik Millstone, professor of science policy at Sussex. "Those furthest from Channel ports will be at greatest risk of shortages."

The advice calls on councils to map existing food systems in their regions, conduct rapid assessments of where risks and potential disruptions lie, and clarify the limits to stockpiling of food supplies.