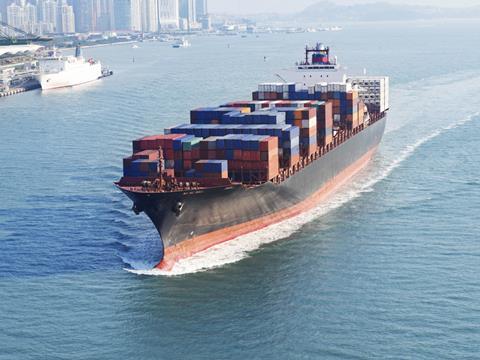 Food and drink leaders have called for government intervention to assist exports to non-EU countries, after the latest figures showed the UK was being "outshone" by rivals in key markets.

The FDF's figures for the first half of 2018 also rammed home the huge reliance the UK has on exports to the EU, where exports grew at nearly five times the rate as those to non-EU countries.

The statistics show during the first six months of 2018, overall UK exports of food and drink hit £10.68bn, up 5.1% on the same period last year.

Within that exports to EU countries grew at 7.3%, much faster than the 1.6% rise to non-EU countries.

Since 2015 the same pattern of EU exports increasing at a faster rate than those to non-EU destinations has been repeated and it said UK export growth to key areas such as Japan and the US was being outpaced by the likes of Spain and Ireland.
Research commissioned by the FDF from Grant Thornton shows that since 2015 exports to Japan from the UK have grown just 3.3%, compared to nearly 40% from Ireland and 10% from Spain.
Growth to the US in the same period has been less than half the rate of Ireland.

In comparison, UK sales to China, where manufacturers do benefit from in-market specialist support, have grown by 94.7%, experiencing far greater growth than Spain (42.5%), Ireland (40.2%), Denmark (24.5%) and Germany (12.3%).

With negotiations continuing with the government over a Sector Deal for the industry, the FDF said it was calling for a specific proposal to boost non-EU exports as part of any deal.
Its proposals include increasing access to market research, the introduction of in-market specialists and the development of an online food and drink export portal to help exporting companies.

China, the US, India, Japan and the UAE have been suggested as the key targets for such a strategy, with the FDF report today suggesting non-EU exports are struggling because of "market complexity, cost and unfamiliarity".

"Food and drink sales are flying the flag for the UK around the world," said FDF chief executive Ian Wright. "However, some of our competitors are outshining us. It's clear that focusing export support on specific product sectors can transform performance.
"With great uncertainty still hanging over our future trading relationship with our largest food and drink market - the EU - now is the time for the government to back UK food and drink exports with the kind of turbo-charged support that the FDF has proposed."

The latest figures come a week after industry leaders called for "urgent clarity" over the government's new exports strategy, with international trade secretary Liam Fox naming food products as one of the key areas in proposals which will seek to hike exports from 30% to 35% of GDP.

Trade bodies said far more detail was needed about how the plans would work in practice, despite promises of a government-led collaboration with business to create a "streamlined and targeted offer for businesses of all sizes".
International Trade Secretary, Dr Liam Fox, responded: "These figures demonstrate that the strong demand for high-quality British food and drink products is ever growing, especially in markets such as Australia and East Asia.
"The government's recent export strategy sets out how we will continue to offer a wide range of support to UK exporters, including £50bn of potential financial support from UK Export Finance, a network of Export Champions to offer peer to peer advice and an improved online service through GREAT.gov.uk."