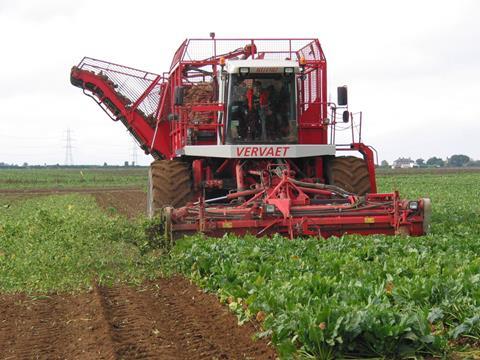 "Serious concerns" have been expressed over the future of the UK fresh food sector after the British public's momentous decision to leave the EU.
The vote for a Brexit meant there was now a "serious question mark over the future availability of sufficient numbers of seasonal workers" in the UK soft fruit sector, grower body British Summer Fruits warned.
The sector's ability to harvest its 100,000 tonne annual crop, which depends on migrant EU labour, was now in question, said a "very concerned" BSF chairman Laurence Olins, who added that despite numerous government sponsored initiatives "UK residents do not have the appetite to work in our fields and packhouses on a seasonal basis".
Olins called on the government to provide assurances that measures would be put in place to safeguard the sector's workforce, and warned if its current pool of labour was severely curtailed or prohibited in future "the whole viability of our home-grown industry will be at risk".
"Our industry has a current requirement for thousands of seasonal workers and without this resource we will be unable to supply the increasing demand for locally produced crops," Olins said. "The likely result is that berries will be imported, at high prices and environmental costs, both of which would be against the wishes of the UK consumer."
His thoughts were echoed by the Fresh Produce Consortium, which said the Brexit vote would "have a number of impacts on the future of UK trading in fresh fruit, vegetables and cut flowers", with the need for a "considerable amount of work to develop the UK's new trading arrangements".
Expected curbs on immigration also posed "a huge potential risk to the future production of apples and pears in Britain" added English Apples & Pears CEO Adrian Barlow, who noted many growers would be forced to cease production if they failed to employ sufficient numbers of seasonal workers to pick crops, and reiterated Olins' comments that the British "are not prepared to undertake this type of work".
NFU chairman Meurig Raymond said the vote to leave would "inevitably lead to a period of uncertainty in a number of areas that are of vital importance to Britain's farmers", and said the union would immediately start to lobby the government to begin work on a UK Farm Bill and negotiations to secure trade deals with the rest of Europe.
Elsewhere, Farmers' Union of Wales president Glyn Roberts warned an exit from the EU over too short a period would have "dire consequences for both the UK and the EU", while the National Federation of Fishermen's Organisations urged the government, and fisheries minister George Eustice, to ensure pre-vote "sweet talk" on the benefits of a Brexit to the fishing industry were carried through.