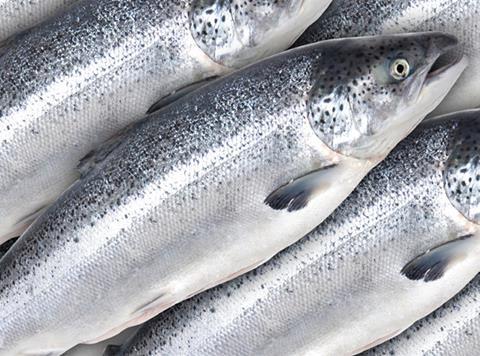 British food and drink sales to the EU fell 12% last year, meaning overall exports were down on 2020 despite significant increases with most other regions, driven by surging trade in whisky and salmon.
Overall exports of food and drink fell 4% in 2021 compared with 2020 and were down by 13% on 2019, according to official data collated by the FDF, which showed an 8% increase in exports to non-EU destinations.
The FDF said "much of the drop" in UK-EU food trade took place early last year "when many UK businesses paused movements and supplied customers with stockpiled goods".
By late 2021 EU-UK trade had rebounded, the FDF said, a view also borne out by recently-published EU and Irish government trade data suggesting exporters had by mid-year come to terms with post-Brexit rules.
The numbers suggested the impact of coronavirus restrictions on trade exceeded that of Brexit, with 2021 exports showing a far bigger fall compared to 2019 than the following year.
However the FDF warned the UK and EU nonetheless needed to prioritise improvements to the implementation of their post-Brexit deal, the FDF said, with new health certificate requirements this year causing hold-ups for seafood and dairy exports to the bloc.
Last year also saw significant rises in the prices of food commodities and of inputs such as fuel, fertiliser and shipping costs – factors that added to the Brexit and pandemic-linked challenges faced by exporters.
"Finding customers in new markets is particularly challenging at a time when supply chain issues, shipping costs and inflation are impacting pricing," said John Whitehead, director of the Food & Drink Exporters Association (FDEA).
FDF CEO Karen Betts said the war in Ukraine, which has pushed prices up even further and threatened shortages of wheat and sunflower oil, would likely "negatively impact our businesses' trading ambitions, at least in the near term, with supply chains and trade routes disrupted".
Asia, North America and Africa were "showing very encouraging signs of recovery" after "significant Covid-related impacts", the FDF pointed out, with exports to Asia up by almost 10% in what the FDF labelled a "boom" that was "aided by a new UK-Japan trade agreement entering into force in 2021".
Britain's whisky and salmon exports rebounded strongly in late 2021, the FDF said, with both climbing by around a fifth after the pandemic and Brexit caused sharp falls 2020 and early last year. Last year around £500m worth of British whisky and salmon were sold in China and Japan, according to FDF data, which also showed overall food and drink exports to China quadrupling over the past decade.
The UK recently opened talks with India, Asia's third-biggest economy after China and Japan, with a view to agreeing a free trade deal by next year.