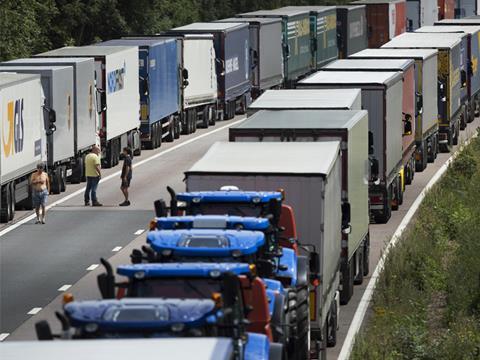 The Fresh Produce Consortium has backed warnings by Sainsbury's CEO Mike Coupe that fresh produce could rot away at border posts, and called for the government to take its concerns seriously during Brexit negotiations.

Speaking to the Press Association at the weekend, Coupe warned fresh food could be left rotting at the UK border if strict customs checks were introduced after Brexit.

Anything that encumbered the fresh supply chain would have a detrimental effect on freshness and would add cost, Coupe told PA.
"If you are shipping fresh produce a long distance, even a few hours of delay can make a material impact," he added. "We put things on a lorry in Spain and it will arrive in a distribution centre somewhere in England, and it won't have gone through any border checks."
The government did not fully recognise the repercussions of supply chain disruption, Coupe said, and warned that retailers and food producers would become increasingly vocal on the matter as it became closer to the UK's eventual exit from the EU in March 2019.
"No one wants to see fresh produce rotting on our borders for the want of having a quick and efficient customs process," said FPC CEO Nigel Jenney.

"Mike Coupe's vision is the worst possible scenario for our industry. But unless the UK government urgently acts upon evidence provided by FPC and others to influence the outcome of customs and trade negotiations, his vision could well become reality."

Coupe's comments came a week after the British Retail Consortium warned the nightmarish scenes of Operation Stack could become a brutal daily reality on the approaches to UK ports such as Dover, unless a resolution was found to the border question.

A BRC report, A Customs Roadmap, warned of chaos at Dover, which would also lead to increases in food prices and more food waste unless the UK could come up with systems to slash red tape and improve port facilities.